Lucifer's Hammer – The Trip (WTF Do You Want? Dark Fantasy Metal)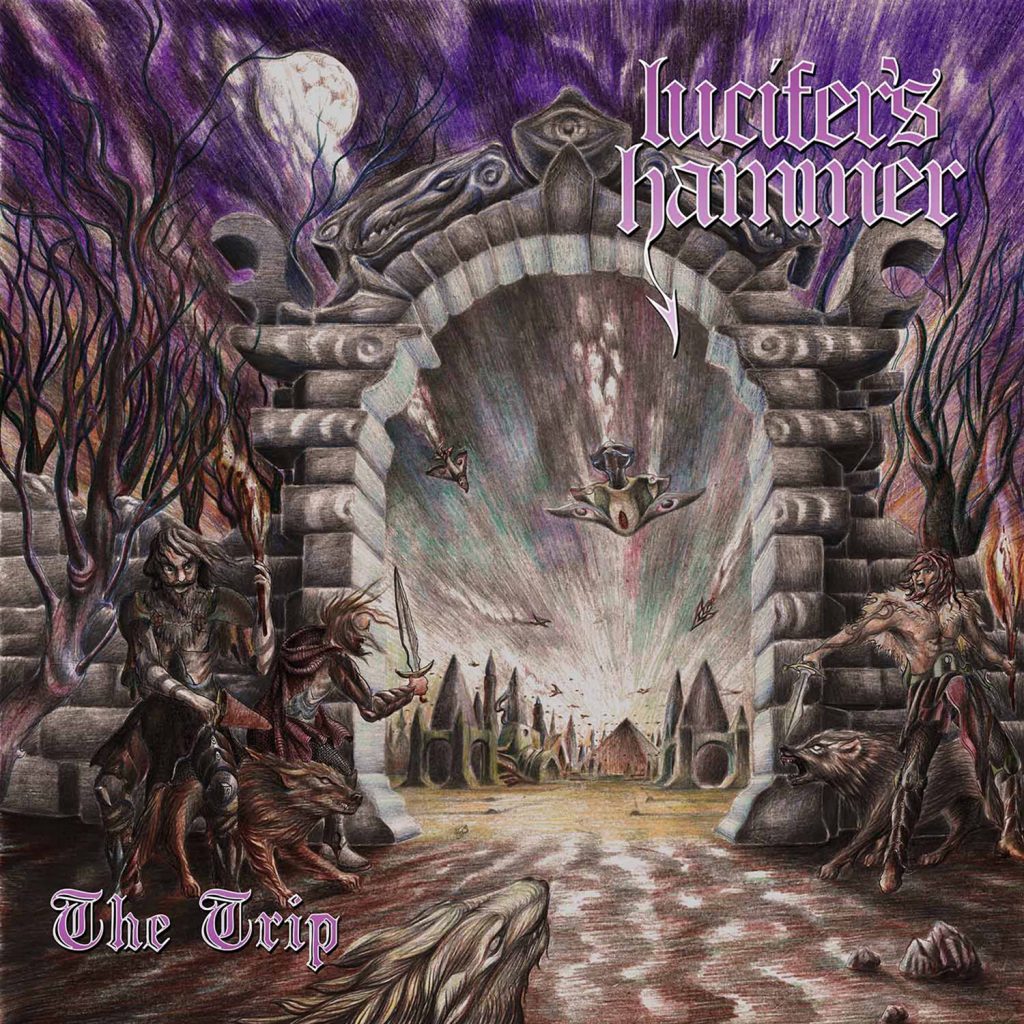 This is such a pleasant release. I'm not sure how else to begin except by saying WTF do you want? Take a band from Chile, which named themselves after a Larry Niven book (and were not the first to do it), toss in fantasy, sci-fi generalities, and old school heavy metal, and you get Lucifer's Hammer. Is it old school? Since they've been around less than a decade, that seems deceptive, but yet we can all dip into the past now and then, or for life, even if we didn't truly "live it." Actually these guys have so WTF do you want? I reiterate now and then. But seriously, WTF?
What starts as an RPG fanatic's study hall sketch turns into an otherworldly journey in The Trip; one that's expected but fine for this. Lucifer's Hammer are on the scene late, but it's clear they're familiar with it. Echoes of practically any big-name metal act you can summon are featured here at a level where expectation is never left unsatisfied. The music is escapist to the core, taking the listener back decades, but with its updated production it still manages to ground in the present. Some may find the lack of dazzle a weakness, but you know exactly what you'll find beyond the gates of the cover, what with the spaceship and all. Did you think this was going to be anything else, lol? Sometimes we need something new, and sometimes we don't. This time we don't so shut up. I mean seriously WTF did you think this was going to be? It's dark fantasy heavy metal!
Lucifer's Hammer Official Facebook
Written by Stanley, Devourer of Souls
Lucifer's Hammer – The Trip
High Roller Records
Cover Art: Velio Josto
4.3 / 5