Black Ceremonial Kult – Crowned in Chaos (Murderous Blackened Death Metal)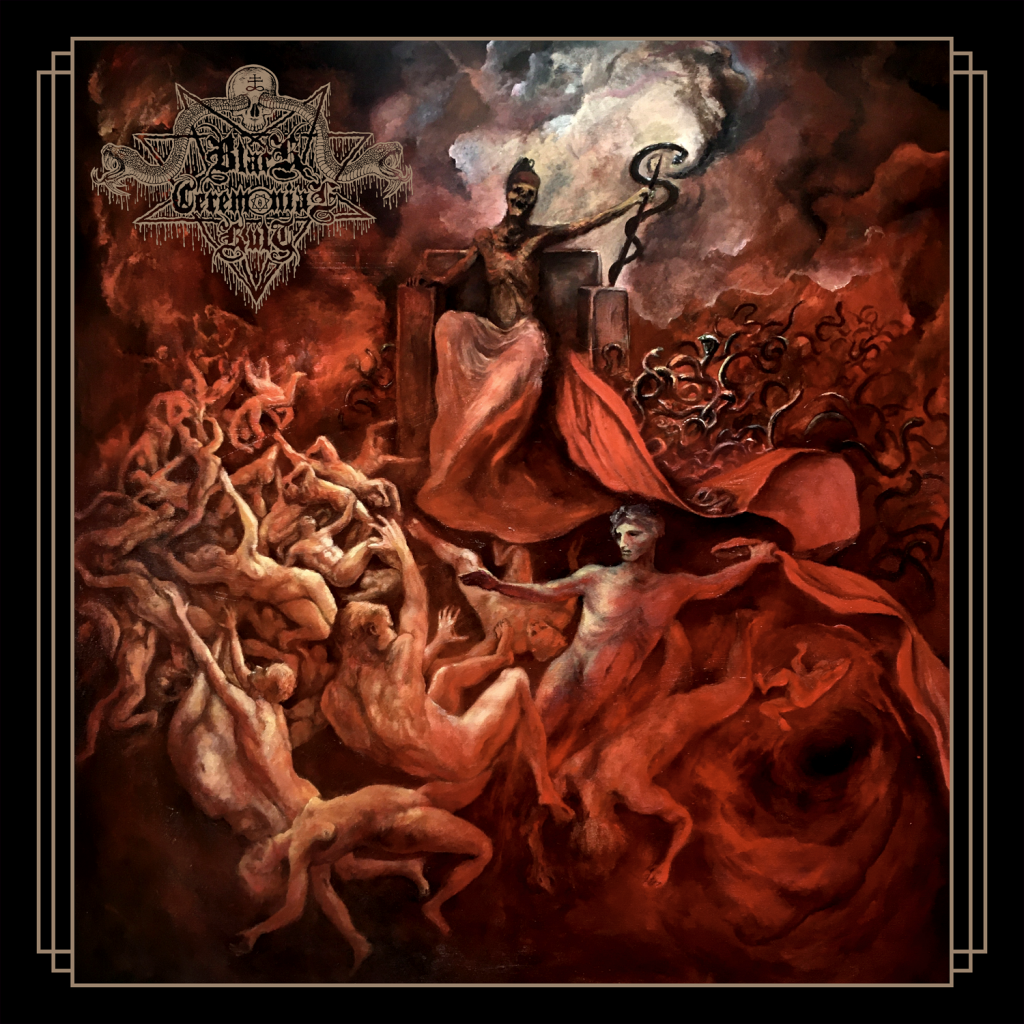 Woah boy is this good. Yep, it will murder you. Yet another killer release to add to the "Chilean blackened freaks" category I've found much delight in in the past decade. What are the other bands I can recall? Who cares, because this is MFin Black Ceremonial Kult fools, so let's stay focused on the killing. Relatively new to the scene this latest release, which is sort of an EP but more of a full-length, is the band's first foray into making something of themselves in the realm of murderous intent and man do they do it.
Basically this album will murder you. Crowned in Chaos is cavernous and oppressive to the point of suffocating. One of its strong features is Black Ceremonial Kult's utilization of atmospheric segue in-between most of the tracks. Haunting, mysterious, and occult passages lead into the type of power that boils the blood until it sprays from the body. Truly murder incarnate. The vocals are akin to forces of nature; roaring, turbulent growls and ear-cutting shrieks like giant birds of prey. Within the chaos the riffs briefly stand out, give a couple deep stabs, then retreat into cacophony, yet never losing the listener's focus as you bleed out. So get killed.
Black Ceremonial Kult Official Facebook
Written by Stanley, Devourer of Souls
Black Ceremonial Kult – Crowned in Chaos
Godz Ov War Productions
Cover Art: Igor Datkiewicz (WS Artworks)
4.8 / 5