Video Nasty – S/T (OMG Yes Please More Crossover Thrash)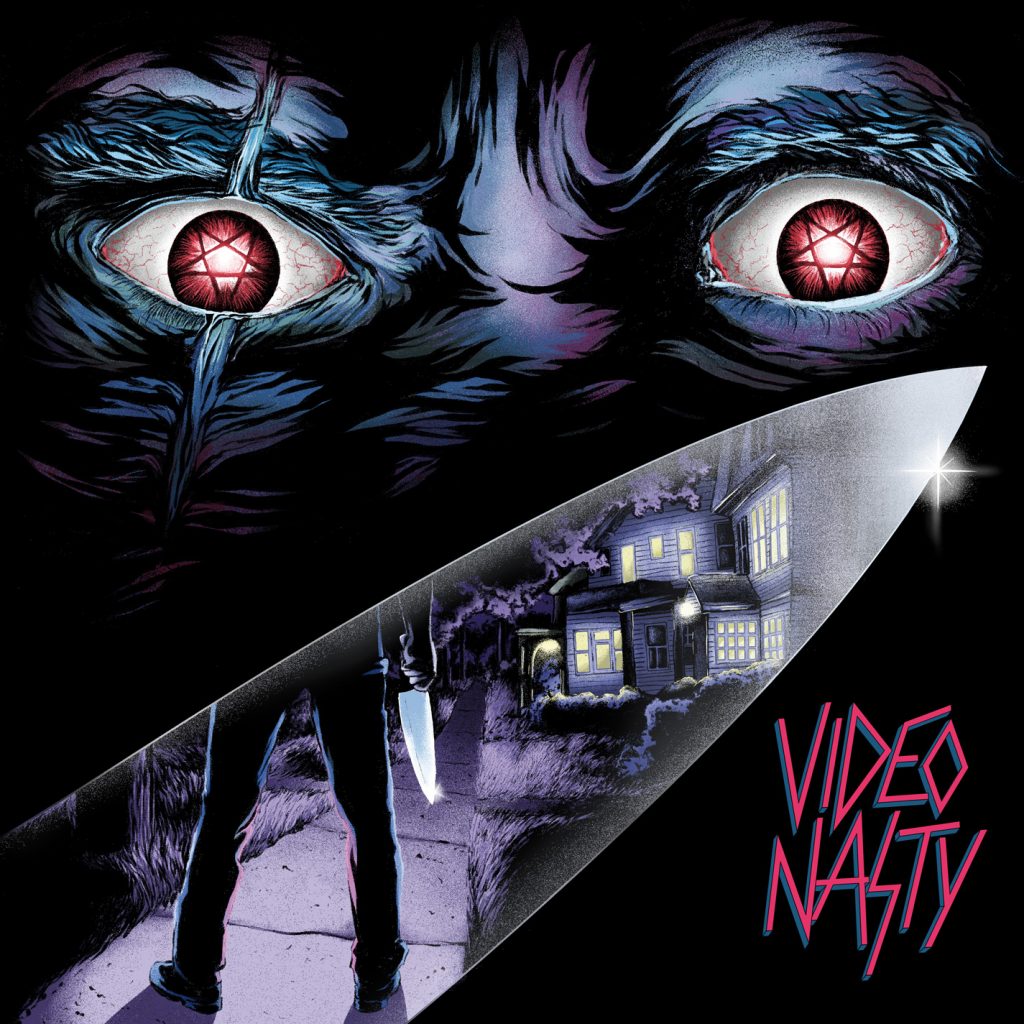 Oh my god… Oh god. OH GOD. OMG. HOLY SHIT OMG. Please more! Please! I mean I could get into some sex talk here about this one but Video Nasty is too good for that kind of low-brow criticism analogy. But seriously OMG holy shit give it to me. When I see anyone referencing shitty old VHS horror I expect the best, and in this case I definitely got the best to the point of climax. Coming out of nowhere, as far as I can tell, this Canadian crossover thrash ensemble completely blew me away. Lol get it?
If there's anything I noticed immediately about these gigolos, it was their absolute mastery of the horror sample. This took some serious digging and sculpting. Running on titles from the trashiest in VHS horror, Video Nasty build their basement rental thrash from the opener and never…let…up…the sex. Shit, I did it again. Sorry. But seriously can I help it? I'm basically obsessed in a physical sense due to the fact that these guys toss practically everything at you; every fetish is satisfied to the point of turning paraphilia. Scummy film references, mad slicing riffs, shrieking vocal variety and layering in thick slabs, goddamn it this is good like the honeymoon phase. Surprising variety that survives several spins to where calling it an EP almost feels a crime because it's clearly full-length porn for the likes of me.
Written by Stanley, Devourer of Souls
Video Nasty – S/T
Hammerheart Records, Petrichor
Cover Art: Nalle Mielonen
4.7 / 5