Exil – Warning (An EXciting Hardcore Punk EXperience)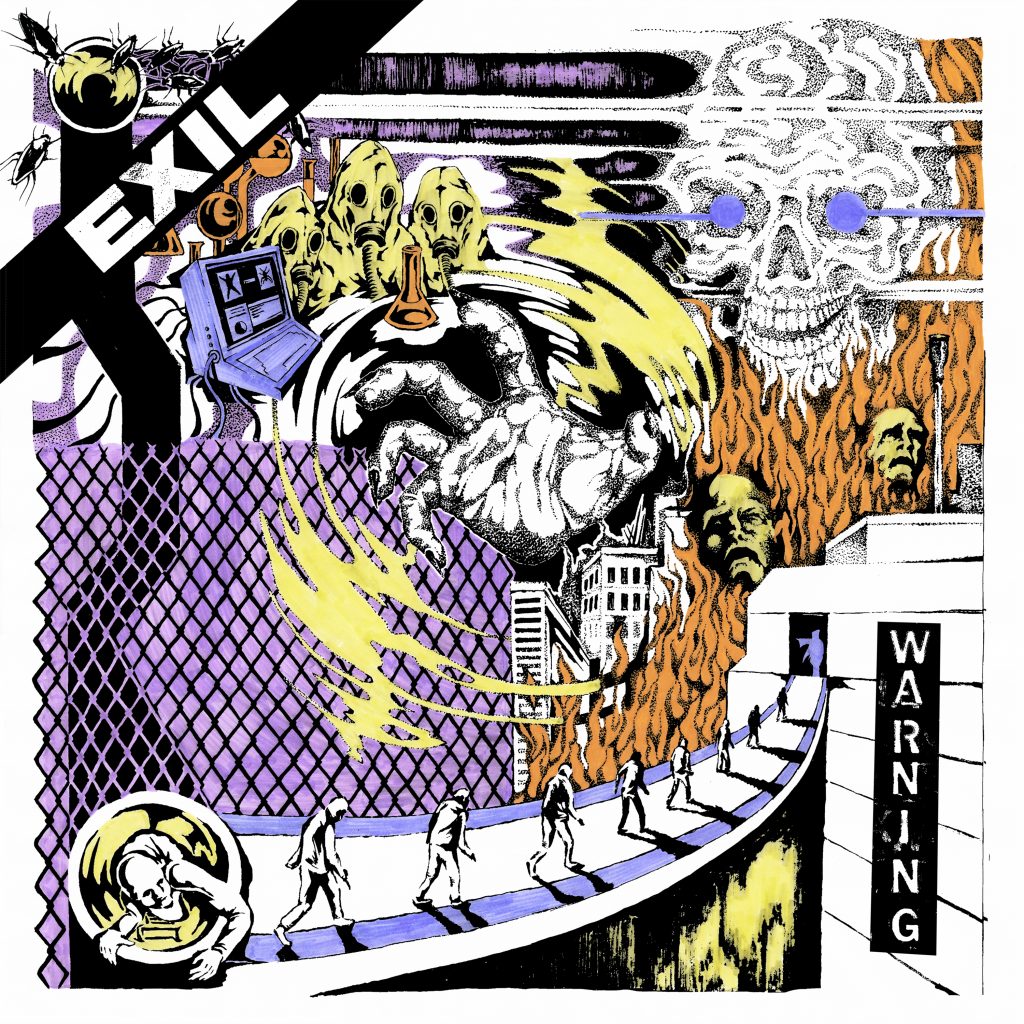 Gawsh finally some more hardcore punk ass shit for me to review that got me pretty EXcited. Enough that I decided to EXpress myself by capitalizing two letters for some reason in some sick attempt to verify my own EXistence. Can you blame me? I was getting sick of all the trash I receive via both hardcore and punk and having to look for blackened punk to find anything good. But somehow I know Exil was going to fist pump me into a strong kind of love once I scoped the cover. Lol, love that quasi-Constructivist slave to society skeleton stuff man, hell yeah. Warning, this is good shit.
Exil know how to work their age without you noticing. Clearly these dudes have been around both hardcore and punk for a long, long time. Warning is practically pellucid in its expression of both hardcore and punk; any fan, of any age, from either background, can relate and enjoy in seconds. But, and a big but, what these Swedes do better is mix in a harsher, more aggressive, and somewhat blacker sound into their approach. As such, it comfortably transcends both of its origins to create a clear synthesis in sound that just makes you EXpress enjoyment. Truly an EXceptional synthesis in what are typically two very tired genres.
Written by Stanley, Devourer of Souls
Exil – Warning
Armageddon Label
Cover Art: Joe BB
4.5 / 5