Expunged – Into Never Shall (Better Than Its Title Death Metal)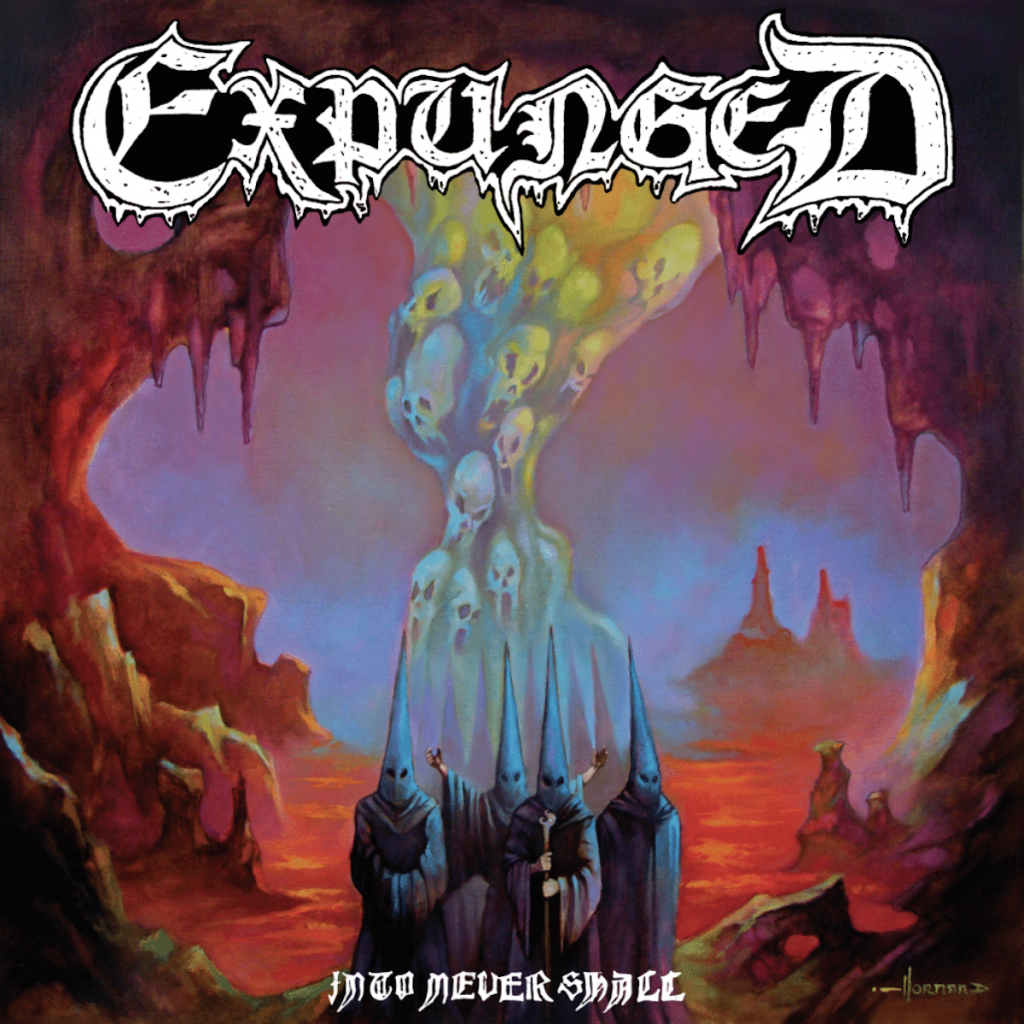 Still trying to figure out what in the hell this album title even means. Like you never shall do something (probably important) and like you're going into that, I think? Christ don't leave me guessing at this esoteric shit! WTF. Thankfully, I don't have to think about much else when it comes to Expunged. They're on-the-surface in every other way, but never to a fault. That's not because I actually reviewed them before and like we're bros, it's because they know what the hell they're doing, except for album titles you cucks. Seriously one of the worst album titles ever!
Into Never Shall glorifies its title like the title itself cannot (that means it's good). As before, but with clearer, even more hooky riffs, Expunged demand from the listener little, but deliver more. Though as in their earlier work there is a clear dip into the old school/classic death metal sewers, the deep, intense sound to the riff delivery is much welcomed in this age of far too many bands trying to compel and lacking the true beef. The solos are more commanding this time around, as well, and the vocals less harsh, though still with the level of vigor that made them so damn lovable on their debut S/T EP. More of the same? No, more of the Expunged! Buy it and forget about the title.
Written by Stanley, Devourer of Souls
Expunged – Into Never Shall
Funeral Hymns Records, Hells Headbangers Records,
Cover Art: Didier Normand
4.7 / 5