Ashen – Godless Oath (Methinks Good Australian Brutal Death Metal)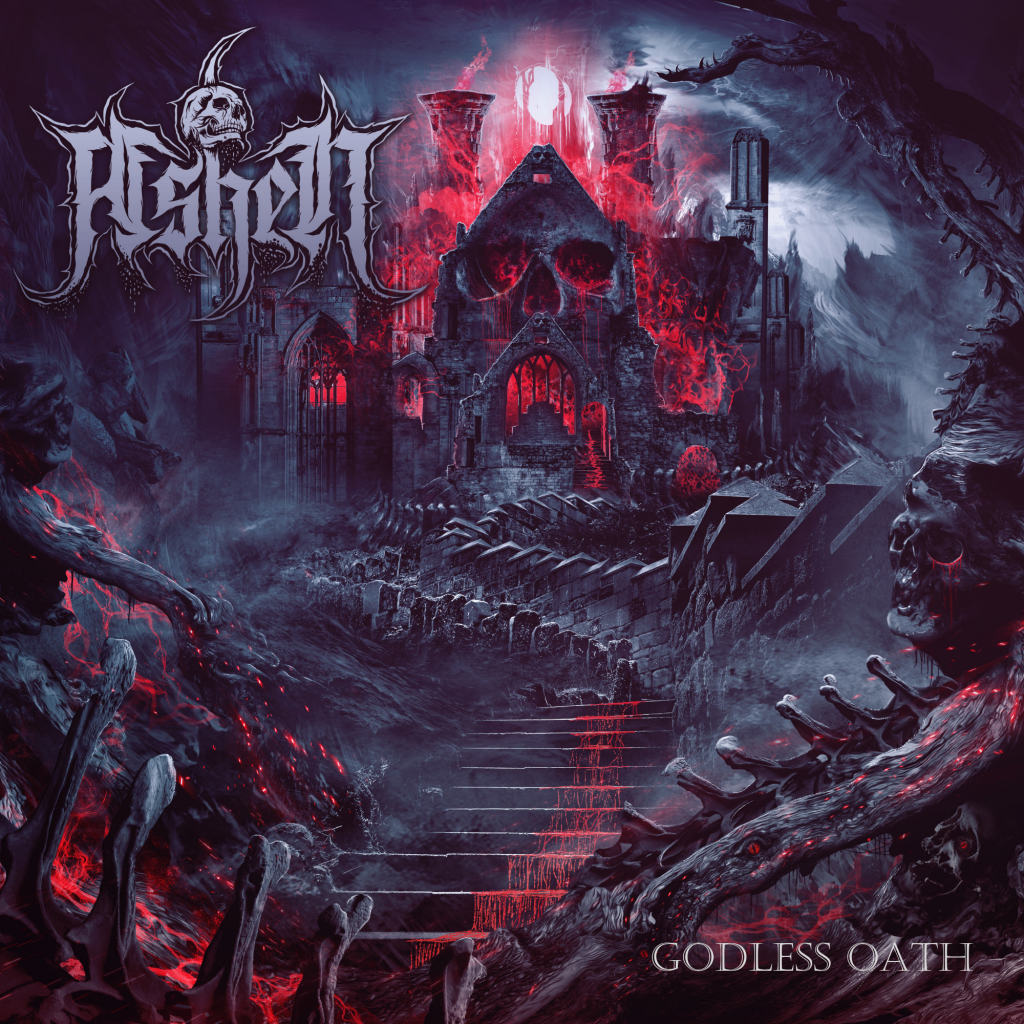 A church burning in a more artistic way on the cover? Methinks me interested. Oh, and wait, these chaps are from Australia? Oooo, there've been some good things in death metal, methinks, coming out of that island of terrors for some time now, so it's worth a listen for that fact alone. Australian death metal, as of late, has had this consistent no-nonsense approach of brutally raw freaking murder power that's become, methinks, a noticeable feature of the hour, and Ashen is no exception to this phenomenon. Methinks you will like this.
For all its Australianess, methinks, Godless Oath is quite straightforward in its approach, not to mention rather short. But this is easy to ignore, because Ashen are not simply straightforward, but rather ferocious in their musical arrangements. Riffs come with bulk, heavy and crowding, the bass rings out like clattering torture chains or some shit, methinks, the vocals rasp and roar, and the drums create a fine churning texture that drives the hate forward. Another noticeable feature, however, is the atmospheric approach Ashen takes at times, reminiscent of early industrial metal but without an ounce of the artificiality that reigned supreme back then. Methinks by the end you'll be surprised at how much these fools craft, it's a beast.
Written by Stanley, Devourer of Souls
Ashen – Godless Oath
Bitter Loss Records
Cover Art: Giannis Nakos (Remedy Art Design)
4.5 / 5