Kovaa Rasvaa – Tasaluvulla Tulevaisuuteen (Can't Translate It Finnish Hardcore Punk)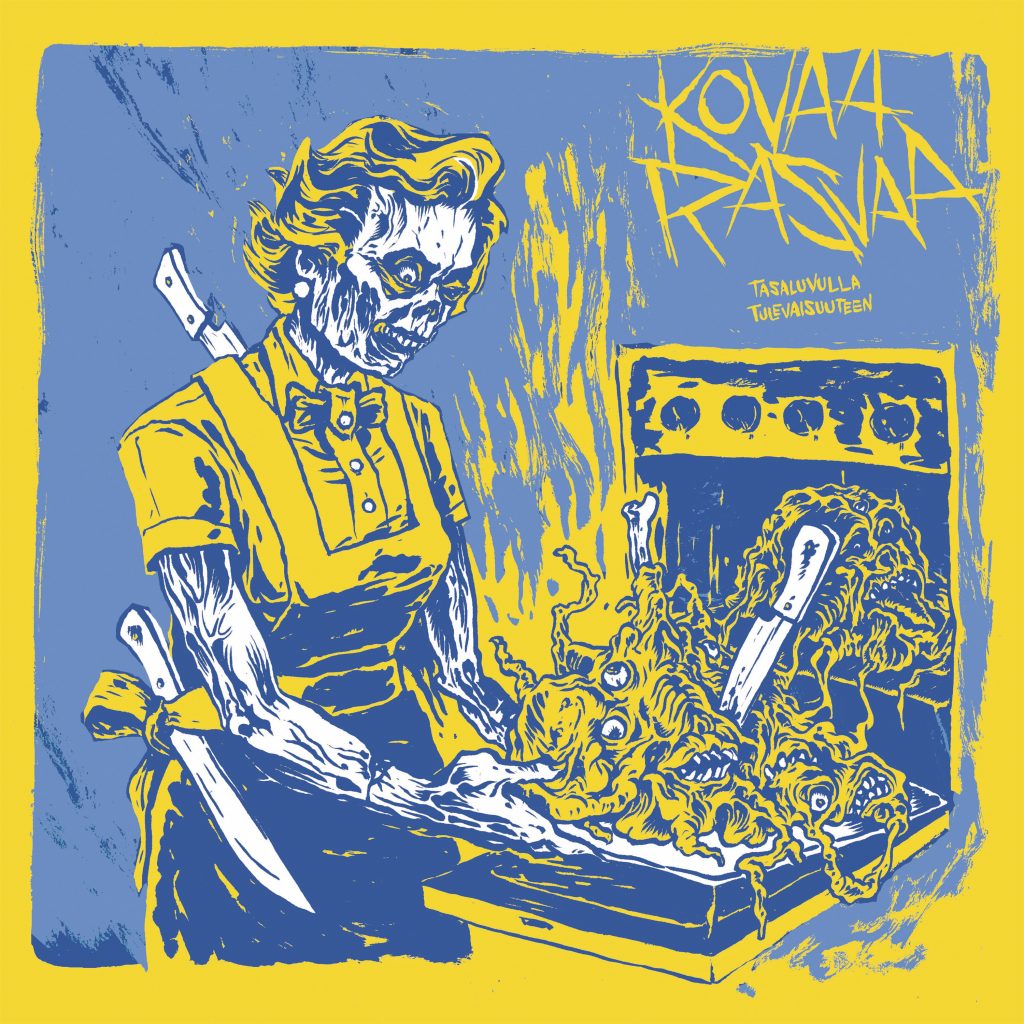 Man I'm pretty sure this is something Google Translate is not going to get properly, so I'm not even going to embarrass myself with a translation of either one, the band's name, or two, the album title. Let's just let Finnish punk filth words lie as they are. The same applies to this band's approach to hardcore punk, which defies easy explanation, yet retains more accessibility than their native language. No offense intended, seriously, but WTF I have no clue what I'm reading! At least the sound of Tasaluvulla Tulevaisuuteen is beautifully clear.
Not clear in the sense of sterilized punk, however. Kovaa Rasvaa have been thrashing about in their home country, and throughout the gutters and squat houses of the world, for over a decade now, which makes their rather obscure output at once a shame, yet expected. They possess a great deal of energy that honors the essence of punk as a whole, yet their particular brand of hardcore with New Wave elements is as novel as it is coherent. Never pressed to experiment too far, yet not without their own unique approach, Tasaluvulla Tulevaisuuteen is a rare treat and far better than the majority of hardcore and punk, or both, promos I get from Finland. Most of that stuff is trash. This isn't, so get it.
Kovaa Rasvaa Official Facebook
Written by Stanley, Devourer of Souls
Kovaa Rasvaa – Godless Oath
Svart Records
Cover Art: Ville Pirinen
4.8 / 5