Sacrifixion – Shower Me in Death (Nein Umloot Death Thrash)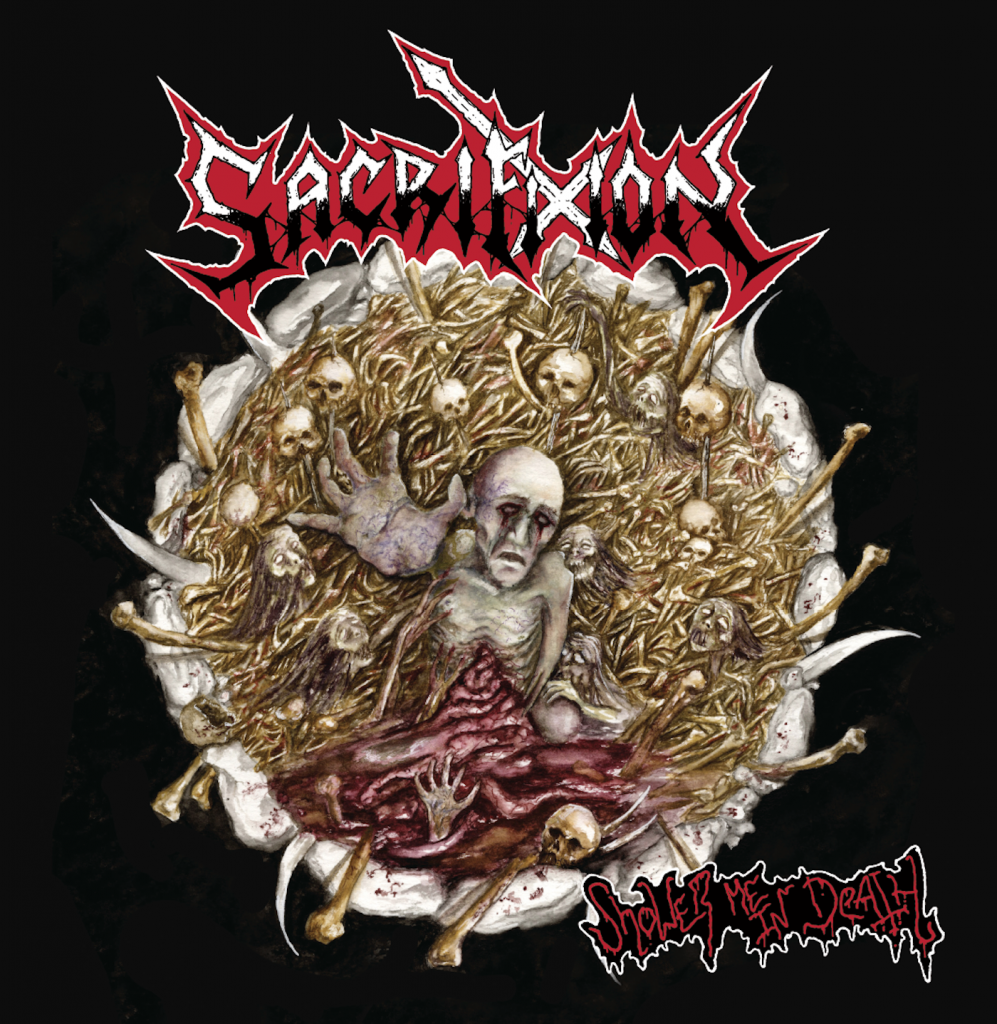 I like all these combo genres recently. Actually been awhile, but better to say recently I've been getting a better grasp of how they sound because I'm a n00b. Actually no I'm not, I know what I'm talking about so stfu. This is death thrash. That would be death metal ploos thrash metal, without an umloot. See, I'm smart. And you know what else is smart? Buying the sick 7″ of the Shower Me in Death by Sacrifixion okay? Nein umloot kindern (that's my pig German).
Boy this doesn't feel like a 7″ at all. Why? Because Sacrifixion, a group of German maniacs comprised of different sickos from different bands without umloots, understand the art. Shower Me in Death cuts through the death thrash quickly, and with purpose. The guitars rip flesh asunder, and the drums are recorded at a corrupted level that sounds like rusted metal but damn is it fine as shit. Add some echoing vocals screaming out of some collapsed cemetery and you're good to go. Will I purchase this? Yes? Did I purchase this already? Yes. Like I literally did. Rare red one too freaks.
Written by Stanley, Devourer of Souls
Sacrifixion – Shower Me in Death
Hells Headbangers Records
Cover Art: WÆIK
4.7 / 5