Succumb – XXI (Philosophy Metal)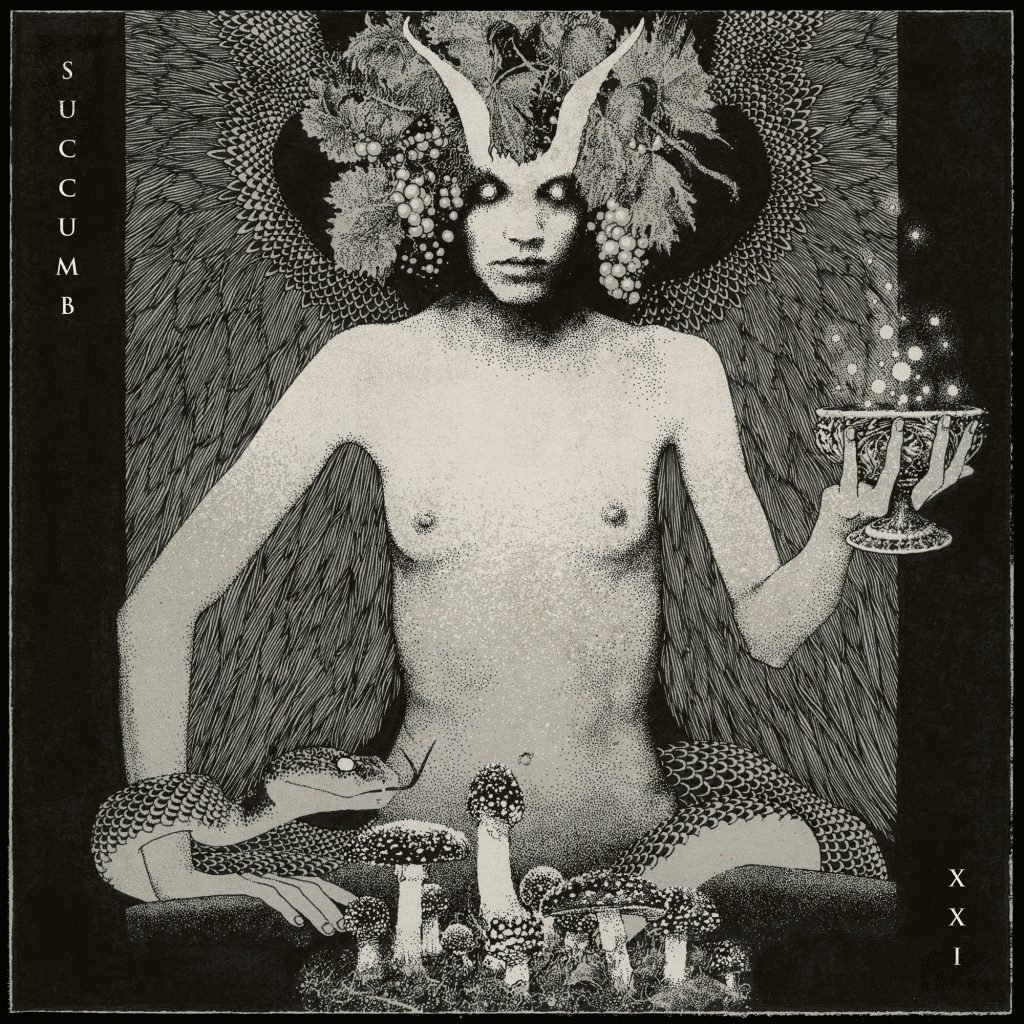 Oooohhh, tasty, tasty, tasty be this. First thing, released partially by The Flenser. Second thing, wow. To be wowed anymore I need to be challenged and surprised. Well, hard to challenge me so just stick with surprise. Make it a jump scare of riffs. I want riffs to bend mental states, I want the atmosphere to be vile, I want vocals to moan like the last breath of a cancer patient, I want it all you know? But I rarely get it so that when it does appear, it makes it all the more satisfying. Though I missed their last one, San Franciso's Succumb has returned and I can make up for my lack of scrutiny whilst scanning promos. I'm wondering how I even missed it, but oh well let me make it up to them.
XXI is a blister-inducing scrape upon the whole of the listener's skin. As with their earlier work, Succumb is dense in sound and meaning; it's not merely an evolution in sound, the ideas behind it are beyond the usual, it's like philosophy metal or something. This particular work is an allegory concerning the elements, with influences stemming from the worst of philosophy major on a "what am I doing with my life" bender, reeking of extreme sophistication that can't find a job but is fine with living in a wet alley. Normally, this kind of approach winds up pretentious to the most simple of degrees, but here the clever molding of thought and sound is, as of yet, unmatched to my ears. A true connoisseur's approach to all that is filthy and death.
Written by Stanley, Devourer of Souls
Sucumb – XXI
Caligari Records, The Flenser
Cover Art: Stefan Thanneur
4.7 / 5