Back 4 Blood (Multiplayer Zombie Slay Game with Cards for Some Reason)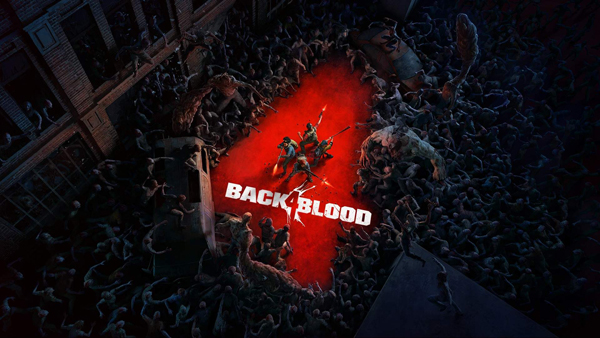 It's been over ten years since Left 4 Dead (L4D) invaded our homes with multiplayer, team-oriented zombie mayhem. Quite the successful IP, the franchise only had two games before seemingly disappearing forever. Well, if you were a fan, here's a surprise. While this game technically isn't Left 4 Dead 3, in spirit it totally is. Everything about Back 4 Blood (B4B) is an unofficial sequel. Original fans of L4D and new players will definitely find something to enjoy. It's absolutely packed with stuff, from its fairly lengthy campaign (playable solo or with friends), its swarm mode (a PVP mode featuring zombies vs survivors), its extensive unlockables (visual customization and card system), and multiple difficulties. It also features a card based system, which is new to this kind of game, but it's a mixed bag; unnecessarily confusing and probably unnecessary.
You have decks that you can construct from cards that can affect other teammates, so something that may help you tremendously may hinder your allies or vice/versa. When you jump into a game, you want to kill, not sit for fifteen minutes to discuss cards effects. Simplified bonuses from gear or something would have been easier, but hopefully we'll see a future patch to fix such issues. Despite these qualms, B4B is a blast, especially with friends, in fact it's probably better that way. With bot teammates (they're horrible by the way), however, the unexpected, fast/hyper style of gameplay is plain boring. Basically, play multiplayer or don't play at all. There's a sense of unexpectedness in multiplayer that makes every mission unique due to player choices, the weapons feel great and varied, and the addition of attachments and rarity is a plus, in addition to a light class-based system with individual and team-based perks. B4B is still new and has a lot of growing, but currently it's a great unofficial sequel that should expand in scope.
Written by Bobby, Connoisseur of the Simulated Realm & Former Child
Back 4 Blood
Turtle Rock Studios (developer), Warner Bros. Interactive Entertainment (publisher)
3.8 / 5