Outre-Tombe – Abysse Mortifère (Halloween Candy Death Metal)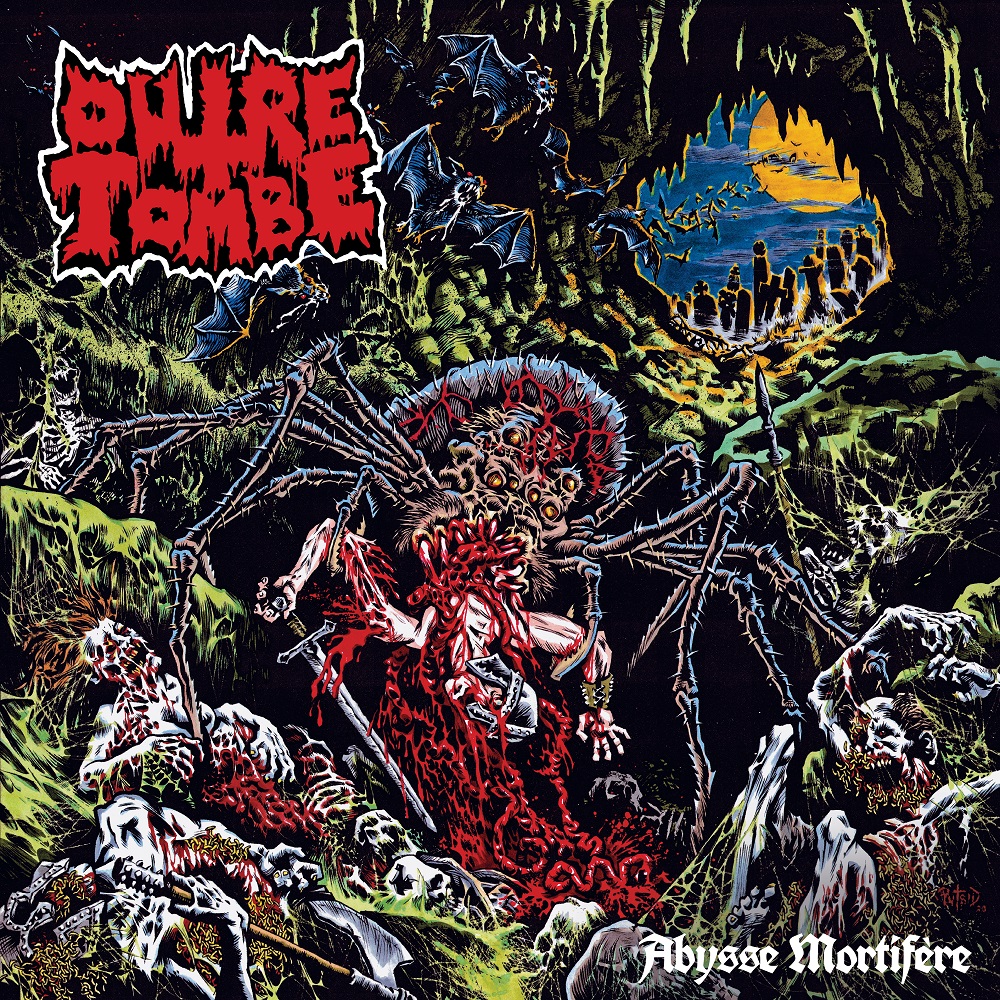 You know even though I see these guys categorized as osdm, really there's more to them than that. Down with genre tags I say! This is the official end, I swear. Never going to tag again. F preconceptions. This is the future. Now then, Outre-Tombe, which come to me at a perfect time of the year for at least that sick cover art that could double as a candy treat, purveyors of disgusting scum riffs that summon revulsion in the provincial soul, have given me no choice but to label them as raw death metal. Shit.
Damn it I had to, sorry. Just forget what I said. The reader needs some grounding for reference, and raw death metal works wells. Outre-Tombe are true perfectionists at the art of the coarse. Abysse Mortifère is crude, unkempt, and ugly. The vocals are drunk with blood, the guitars saturated in distortion that oozes rather than tears, and drums echoing from inside of a cardboard box. There is a sort-of convulsive progress to this one, its greatness coming in quick leaps and leaving the listener tattered in the process. For all of your Halloweeny needs, this raw filth is sure to take the place of candy where there shall be no need for tricks. Just rawness.
Written by Stanley, Devourer of Souls
Outre-Tombe – Abysse Mortifère
Temple of Mystery Records
Cover Art: Putrid Matt (Matthew Carr)
4.6 / 5