Concrete Winds – Nerve Butcherer (Death Metal by Half-Beings)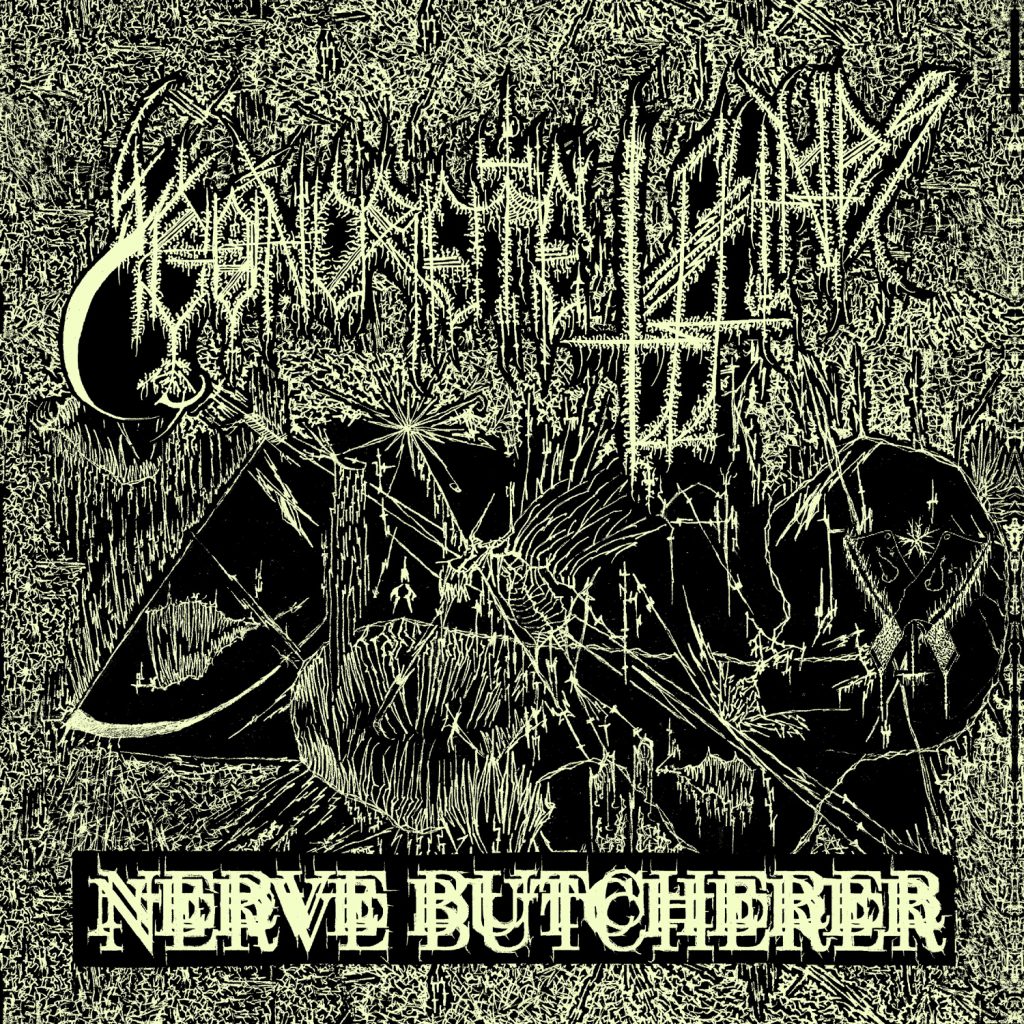 Goddamn I love this messy ass cover. You can't tell what the hell you're looking at from any angle. The band logo is like a collection of broken hypodermics, the album title will give you a seizure, and they're both laid on top of a bizarre gathering of nonsensical, yet somehow frightening shapes and half-beings. So what in the hell is this Nerve Butcherer by Concrete Winds? Basically death metal made by half-beings so that was an easy intro!
Being from Finland, these guys come with the expected WTF approaches and riff twists. Thematically, Concrete Winds is wont to focus on dystopia and degradation, to an effective degree. The vocals are delivered with simple violence, and the various strange bends in technique will be immediately noticeable to even a casual listener. Messy solos, strange snare vs kick patterns, post-apocalyptical riff marches, I mean WTFFFFF. Clearly this is death metal created by what are half-beings. The end.
Concrete Winds Official Facebook
Written by Stanley, Devourer of Souls
Concrete Winds – Nerve Butcherer
Sepulchral Voice Records
Cover Art: Concrete Winds
4.5 / 5