Last Night in Soho (Most Overhyped Film of 2021)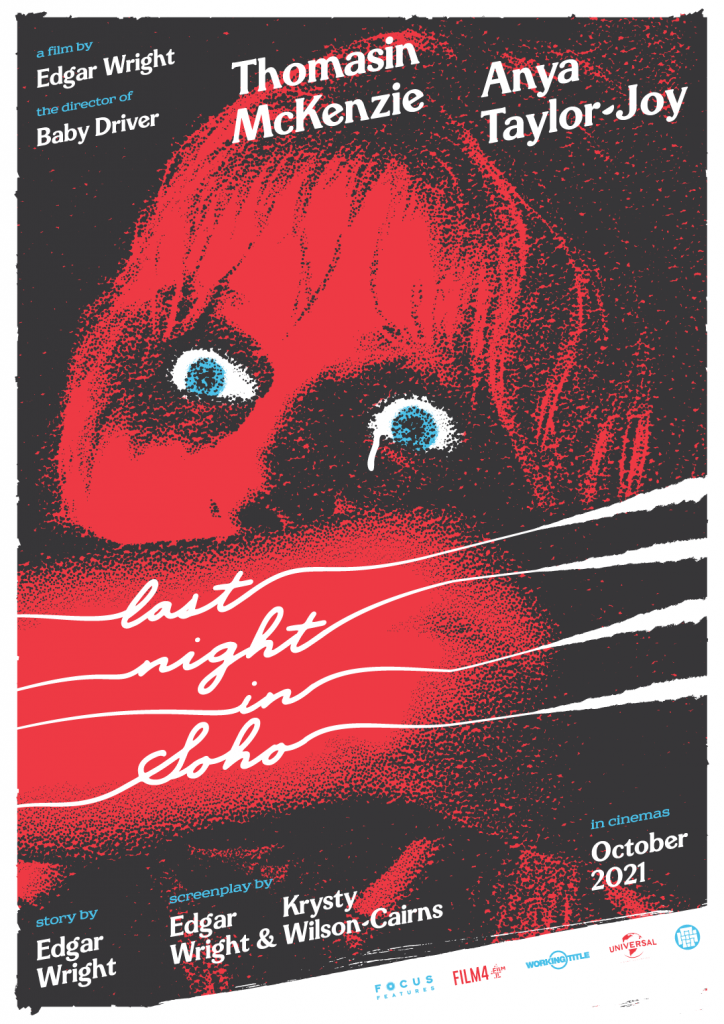 When the patron saint of gimmicky editing announced a giallo-inspired horror movie, film bros collectively squealed. Following prestige festival screenings, Last Night in Soho opened wide in the U.S. just in time for Halloween. The good news: Edgar Wright has reined in his showy style. The bad news: the film wants to be a "good for her" meme, which Edgar Wright has no business doing. Nowadays we love films where traumatized women regain their moxie and retaliate against their abusers. This setup can be powerful, particularly when it's undertaken by female filmmakers (see my review of Violation). The problem is, from Scott Pilgrim to Baby Driver, Edgar Wright has always made films for adolescent boys, and despite its extra coat of lip gloss, Soho continues the trend.
The film's first act uses the visual language of campus sexual assault to set the queasy tone. We then learn that a major character was manipulated into prostitution. Then, in a third-act twist, it's revealed that she murdered her clients, with whom we're asked to sympathize. The film's confused politics: demonize sex work, paint the men as predators, then turn them into victims. Granted, show business is a sleazy jungle where vulnerable women get taken advantage of. Granted, many sex workers do not want to be. However, in a cultural moment that is beginning to destigmatize sex work, using such a huge platform to tell this particular story feels regressive. And even if it isn't, I'm unconvinced that it's Wright's story to tell. (I should add that Krysty Wilson-Cairns, a woman, is the film's screenwriter, though Wright is credited with the story.) Check this space next for a film that does the "good for her" dance with a clearer eye, more artistic integrity, and less self-importance, in my Most Overlooked of 2021.
Last Night in Soho Official Facebook
Written by Cthulen, Dead Dreamer
Last Night in Soho (2021, US)
Edgar Wright
3 / 5