Corrupter – Descent into Madness (That Punishing Type of Death Metal)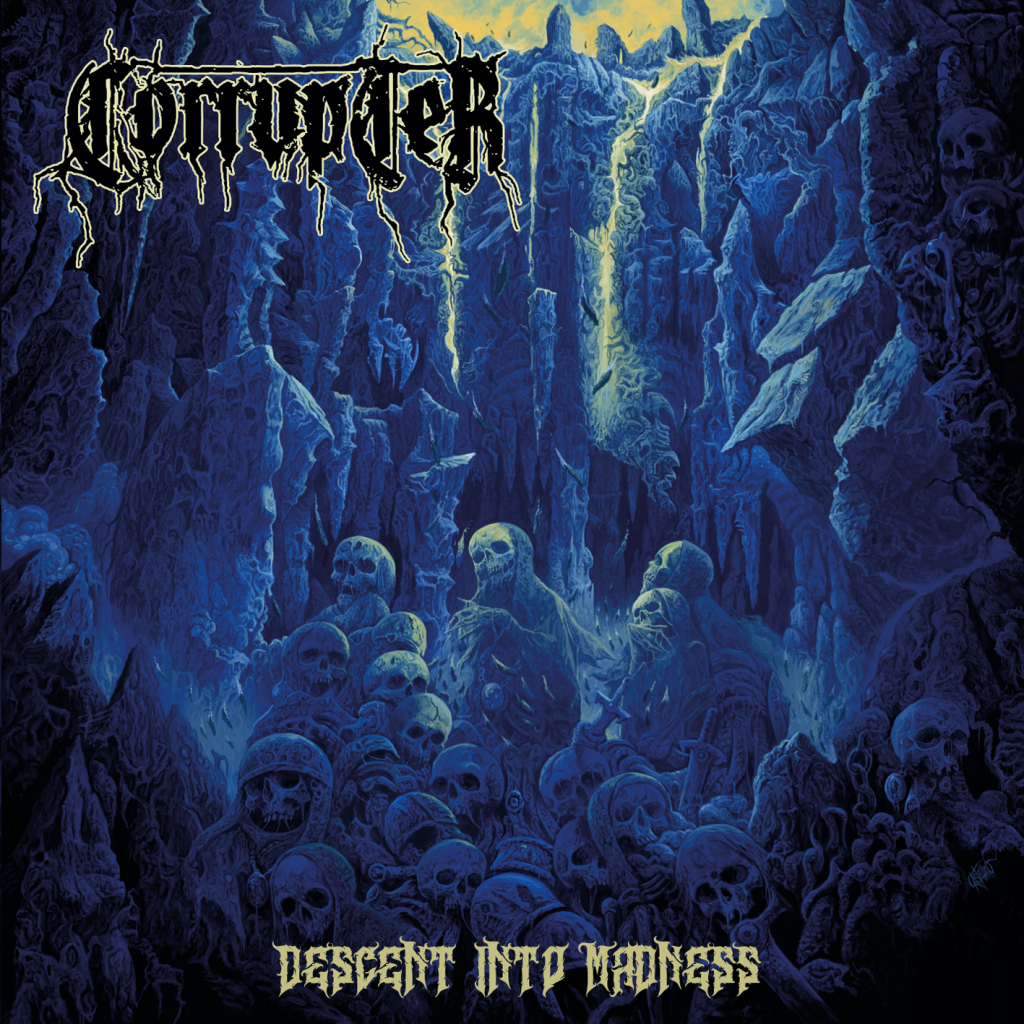 I needed some punishing blows to my soul this week hot damn. I like need more potassium in my body or something and everything is out of whack (very true real-life story). I want to go full beast again so this is my current placebo this week until that becomes a reality, but even after it would be cool too. But it's from France, you say, don't you know the old stereotype? Stereotypes are wrong, friend, or enemy, and Corrupter proves that at least in the realm of death metal so time to STFU.
Descent into Madness is straight up punishing. Death metal needs to be these days because there's too damn much that relies on grotesque, and quite frankly tedious, artwork, "guttural" vocals that just sound like growling into a sewer for echo due to a lack of the actual testosterone to pull it off properly, and ultra fast drums with the kick turned up too damn high to bulk up a frail excuse of a man. Corrupter, however, are an overbearing father who punishes. The music is crunched and thick with a number of exotic riff passages, the vocals roar from some horrid pit, and the drums are repeated blows about the head. It basically sounds like the cover; a bunch of moldering skeletons awakening and pulling you down, probably screaming.
Written by Stanley, Devourer of Souls
Corrupter – Descent into Madness
Godz Ov War Productions
Cover Art: Juanjo Castellano Rosado
4.5 / 5