Skumstrike – Deadly Intrusions (Blackened Speed Punk of Much Rejoicing)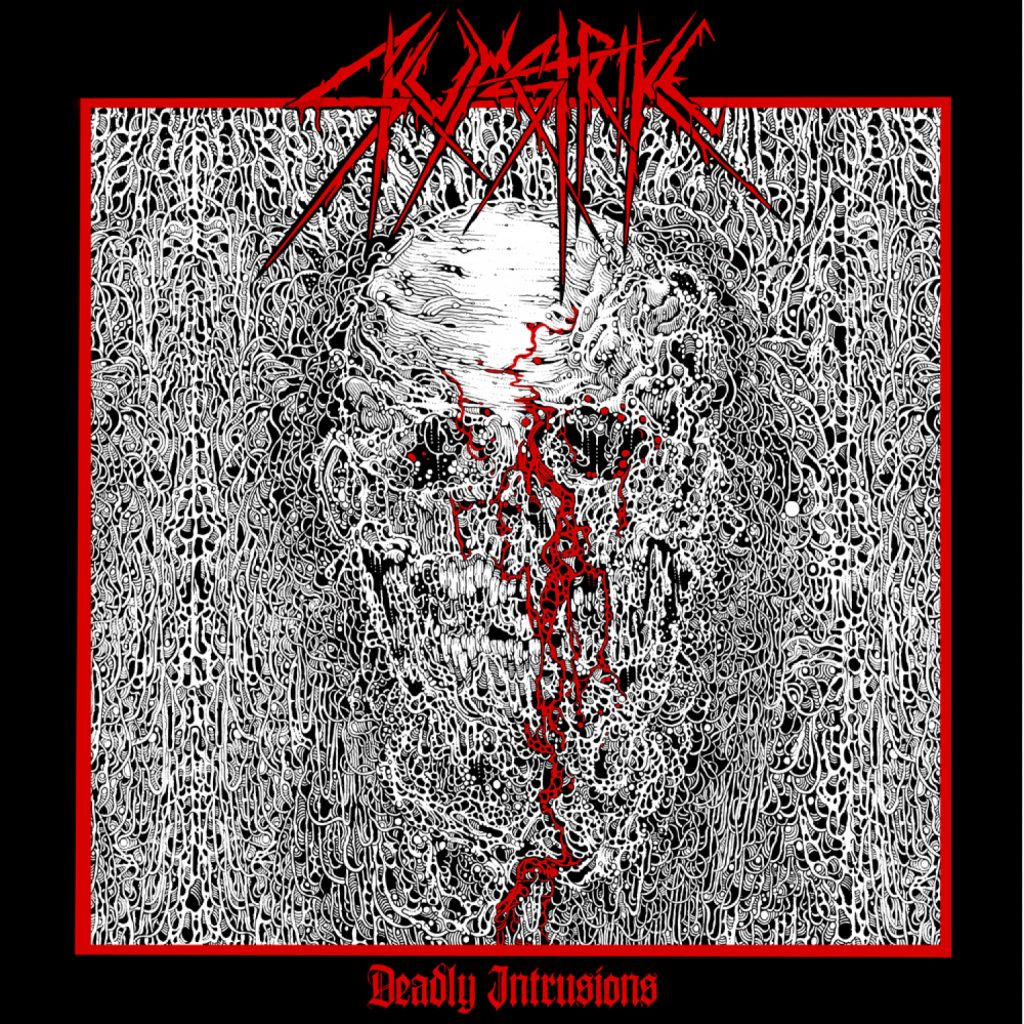 Ahhh rejoice, this is an easy one. This is one of those albums that's incredibly simple to review but most critics wasted, or will waste, their time on saying it, relying on inexcusable and nonsensical references to Shakespeare while experimenting in diluted Gonzo journalism, in the end obscuring WTF they're trying to say and also not sounding clever. Let me be the simple one. Static skull art in black and white oozing blood for color contrast? How about speed punk oozing black for music contrast? Yeah, that's Skumstrike's Deadly Instrusions.
It starts off and ends the same: fast and corrupt. Skumstrike avoid frivolous atmosphere or banalities, playing blackened speed punk without anything beyond the necessities, though clarity is key. Deadly Intrusions is much like a thief who's already scoped their target, and possibly prey because this will also kill you. Riffs slice through the drum static quickly and honestly, leaving no room for interpretation and not hiding in lo-fi as an underground excuse. It cuts, you'll bleed, the wound becomes infected, the end. If the few seconds you'll sample aren't enough clarity, you probably are listening to the wrong kind of music.
Written by Stanley, Devourer of Souls
Skumstrike – Deadly Intrusions
Caligari Records, Selfmadegod Records
Cover Art: Ibay Arifin
4.5 / 5