Ramera – Anarquía y Destrucción (So Angry Gothic Colombian Thrash Punk)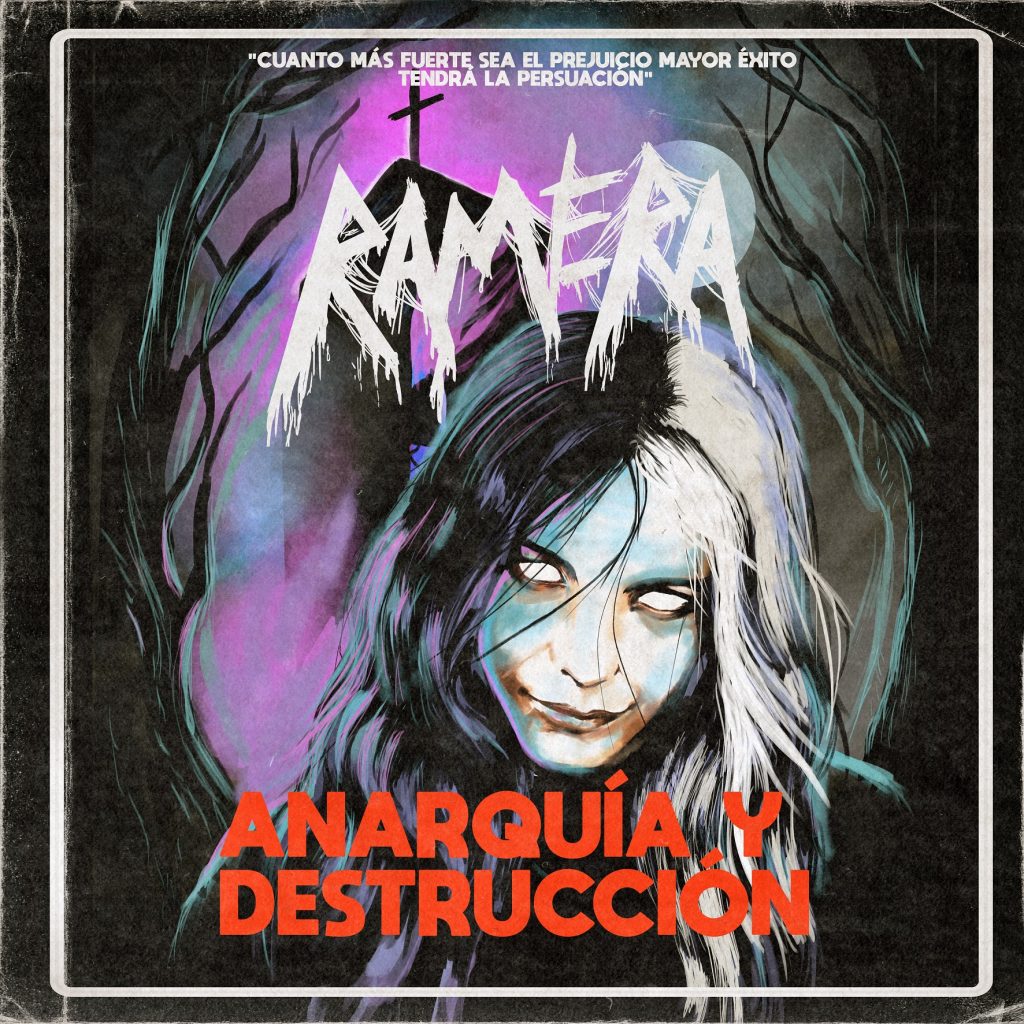 Typically I don't consider promos this far past the release date, if at all (and we're talking over a month here), but the album cover with the black/white scary hair, the hollow eyes of much brooding, the burning church, the band's name (which translates to Harlot), and the fact that this is one angry dude from Colombia who would probably kill me, led to the review before you. Combining all the best and most Gothic of punk and thrash, Ramera is ready to bring the Anarquía y Destrucción! Lol I'm clever.
Damn this dude is pissed bro. Maybe it's his home country, I don't know, but the brooding, hooded-in-darkness band photo, and the fact that he went at this all alone (so sad), might also have something to do with it. Anarquía y Destrucción broods like a sparsely-attended underground show at an abandoned church. The bands realize no one likes them, and they don't care, it's all for the art. The bass is misty, the riffs sharp with some unusual progressions, the drums are pummeled deep, and the vocals sound fooking angry, screaming for dominance in your goddamn face. The rally cries, the spite, this one's a total rip.
Written by Stanley, Devourer of Souls
Ramera – Anarquía y Destrucción
Ossuary Records
Cover Art: Subhuman Illustrations
4.6 / 5