Rise to the Sky – Every Day, A Funeral (Super Good and Still Super Slow Funeral Doom)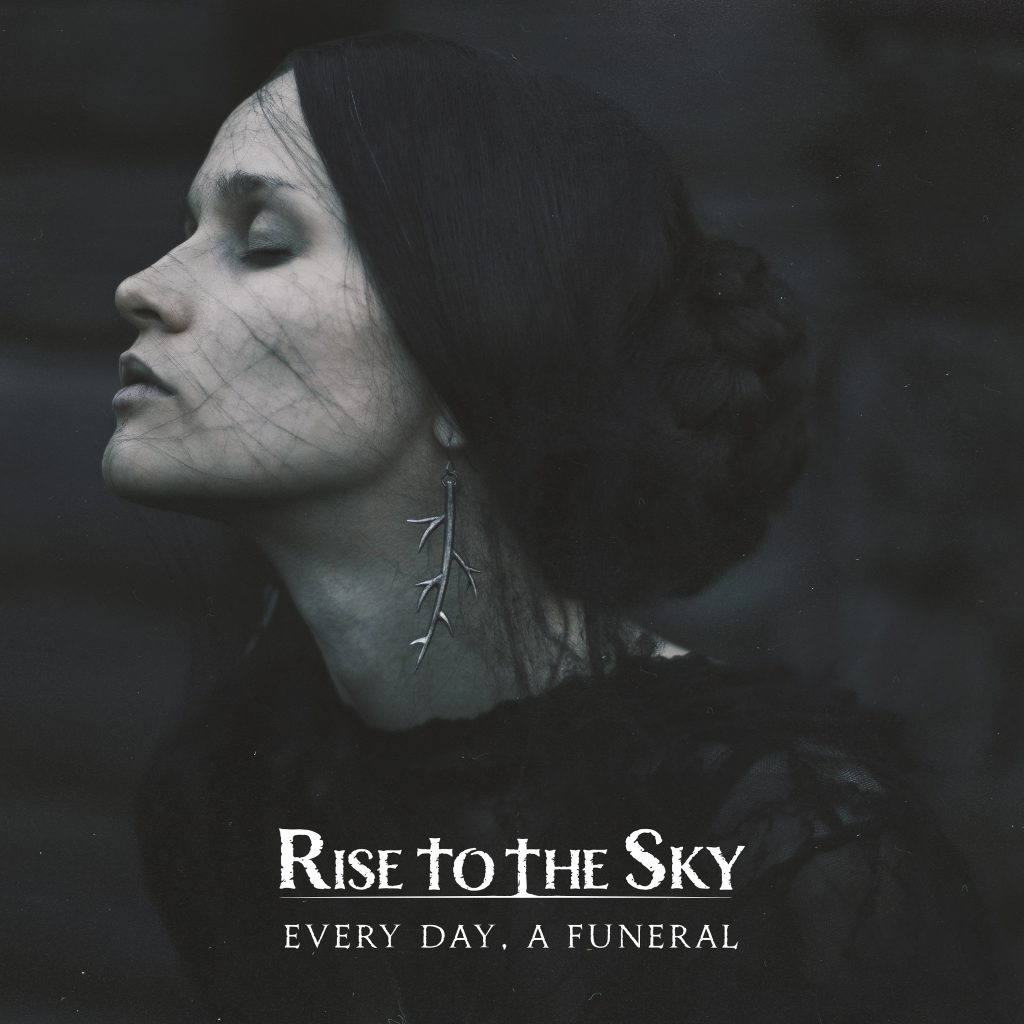 Ah let us dampen the super bright weather we've been having with some funeral doom yay! One of the most difficult genres within the doom world, I've found very few bands skilled enough to give it soul I'd call super. The primary issue has always been that the subgenre is known for its extremely plodding, barren sound, and simply following this basic technique is the approach of more bands than I can remember. For perhaps a minute, maybe two, this works, but then the tedium beats upon the listener in the wrong way and becomes super uncool. Rise to the Sky has figured it out, I must say, and is of the opposite super variety.
I'm surprised I hadn't heard anything about this one-man super sad fest until this particular release, because dude has been fairly prolific with a variety of full-lengths, singles (fair for funeral doom because they're usually super long), EPs, and comps. I suppose the curse of funeral doom is not only is the music super slow itself, but the effect it has on the listener base is also of the super slow effect. Damn. Well speed up a bit, because this shit is super good. Every Day, A Funeral creates a tear-drenched void with rumbling, agonized vocals resounding over its expanse. That description probably sounds like the usual funeral doom, but the difference here is two-fold: one, an occasional speeding of the tempo, and, two, more importantly, beautifully written softer sections that speak of dude's Chilean roots. A number of these passages flow into the funerary marching , accenting their foundation and super heightening the presence until the end, sure to make you super sad no matter how good life is going at the moment. Remember, it will always get bad again, lol. Super true.
Rise to the Sky Official Facebook
Written by Stanley, Devourer of Souls
Rise to the Sky – Every Day, A Funeral
Meuse Music Records
Cover Art: Lenore (Ani Artworks), Natalia Drepina (Natalia Drepina Photography)
4.8 / 5