Mutilatred – Determined to Rot (Like What Do You Want Exactly Brutal Death Metal)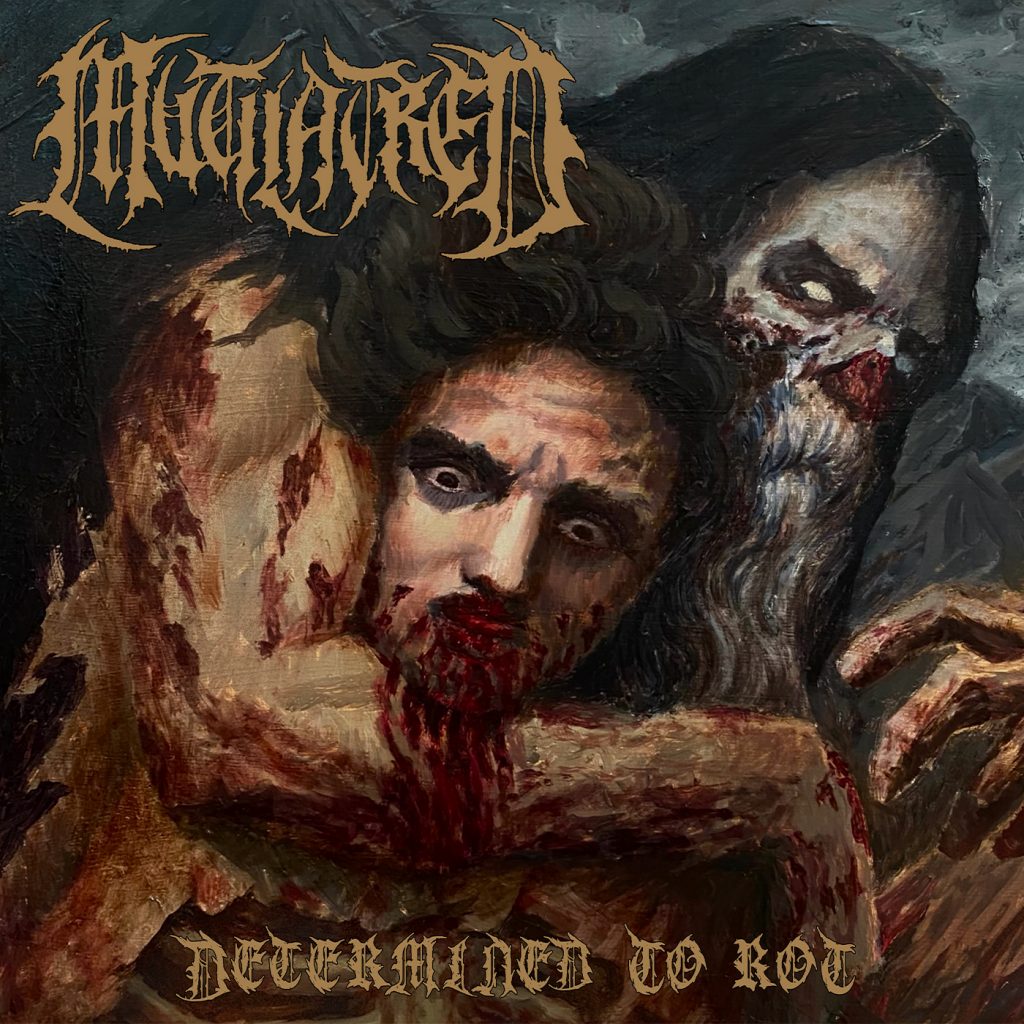 Well I took my time on this one, breaking my mantra of (usually) no reviews after release date, also of reviews of stuff that will totally blow your mind. But in my defense I already had this one ready to go, needed to listen to it more, and the connection at the place where I was just on vacation was dreadful so I simply couldn't access the goddamn thing to finish it. So now here I am, and it's going to be slightly above average, relatively speaking. How so? Combine mutilation and hatred into one word, and you get Mutilatred, which is obviously going to be brutal death metal. That should be enough right there but as usual let's continue.
Determined to Rot is not determined to do anything else. With songs like "Veins Kind of Clogged" they're kind of on-the-surface about it all, except for one simple fact; they do it well. Yep, here's that old thing. Now, I found a few critics being pretty goddamn harsh with these guys, and honestly I'm getting sick of it. Listen, if you're going into this expecting mindbending insanity by way of riff or vocal, maybe take a critical break for a few months. Everything about this is immediately obvious, which can be one band's detriment, but another's advantage. For Mutilatred, largely the latter. Determined to Rot is memorable in the sense that they'd be the one band other than the headliner you'd remember. Sometimes critics are too hard on bands like this. I get it, you can't be surprised. Sometimes you don't need to be. Like, what do you want exactly?
Written by Stanley, Devourer of Souls
Mutilatred – Determined to Rot
Redefining Darkness Records
Cover Art: Patrick McDonagh
4.1 / 5