Cara Neir – Phantasmal (Cybergrind Chiptunes Screamo Horror)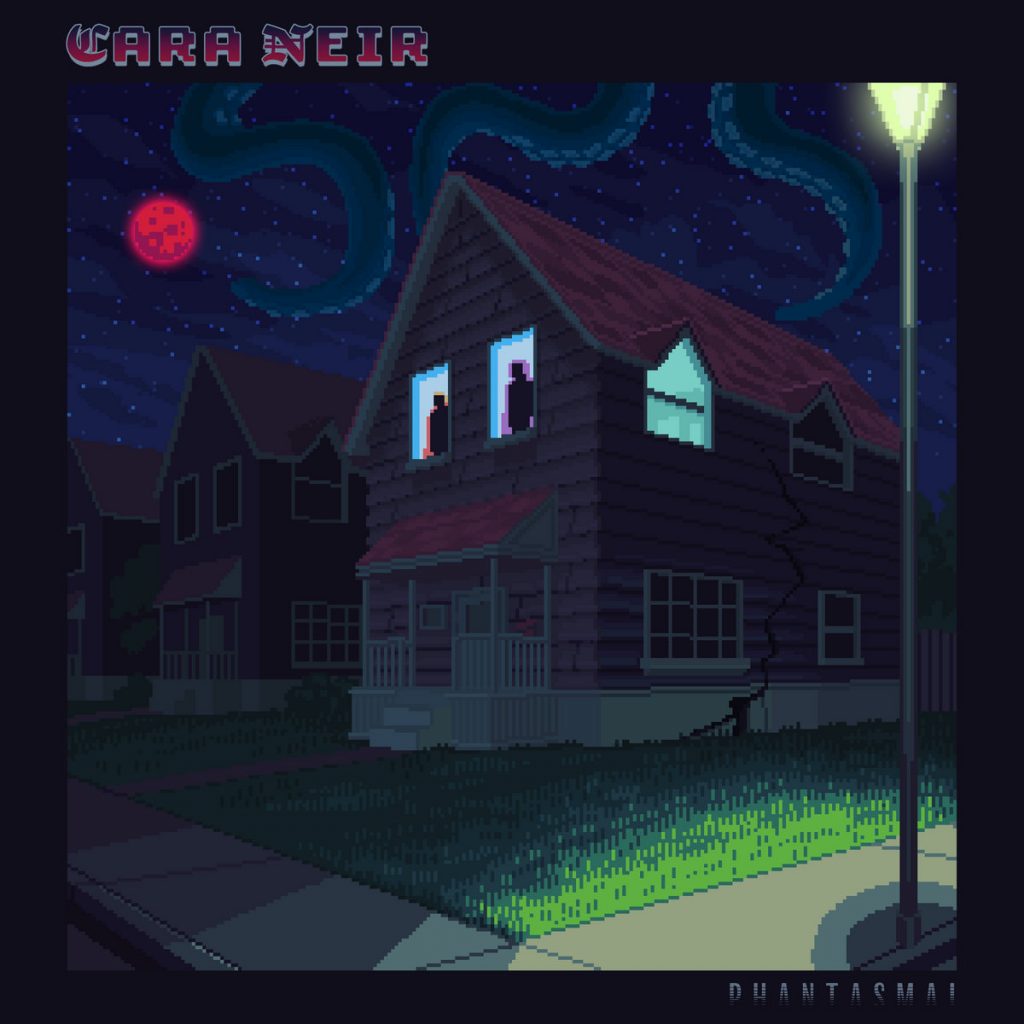 Yo let me break the "don't review after release" rule I set some years ago. Sometimes, my will be done, because rarely do I get stuff like this, and typically after release too like WTF. Like get on that earlier promo train sons. Anyway so Cara Neir came out of nowhere, or, actually, I found them by accident, I think. Honestly I believe I had heard of them before, somewhere? Whatever, let's consider it a happy accident, as it were. Combining the most unusual in post-black metal, chiptunes, cybergrind, some screamo, and bit of noise and math rock, Phantasmal is a breathe of fresh weird in this past week of blah promos.
The album's plot is almost convoluted, as the listener is taken through the story of Chris and Garry (the band), warped into an 8-bit game prior to this one, which "unlocked" characters in Phantasmal, a survival horror title. That's the short of it, and the album expounds on it in interesting ways. Musically speaking these clowns are all over the place. At times the utilization of chiptunes to further their ideas almost verges on comical, but since it largely functions in the background, the spastic riff action, which leaves the mind a might bit exhausted, btw, and eerie synth combine to give the throat-ripping vocals their due to successfully overcome this problem. Most who dabble even the slightest in chiptunes maintain too comical a presence, thereby ruining anyone taking it seriously, but Cara Neir are much better. Their usage minor scales and unsettling noise is the primary reason it works so well, because the mind can simply find nothing but horror in it. Each listen brings with it something uniquely macabre and aside from what I saw some poorly educated critics saying, this is most certainly a win from the start.
Written by Stanley, Devourer of Souls
Cara Neir – Phantasmal
Zegema Beach Records
Cover Art: Cristian aka "Abueloretrowave"
4.5 / 5