OvO – Ignoto (Antideluvian Industrial Black Metal Sludge Drone HS)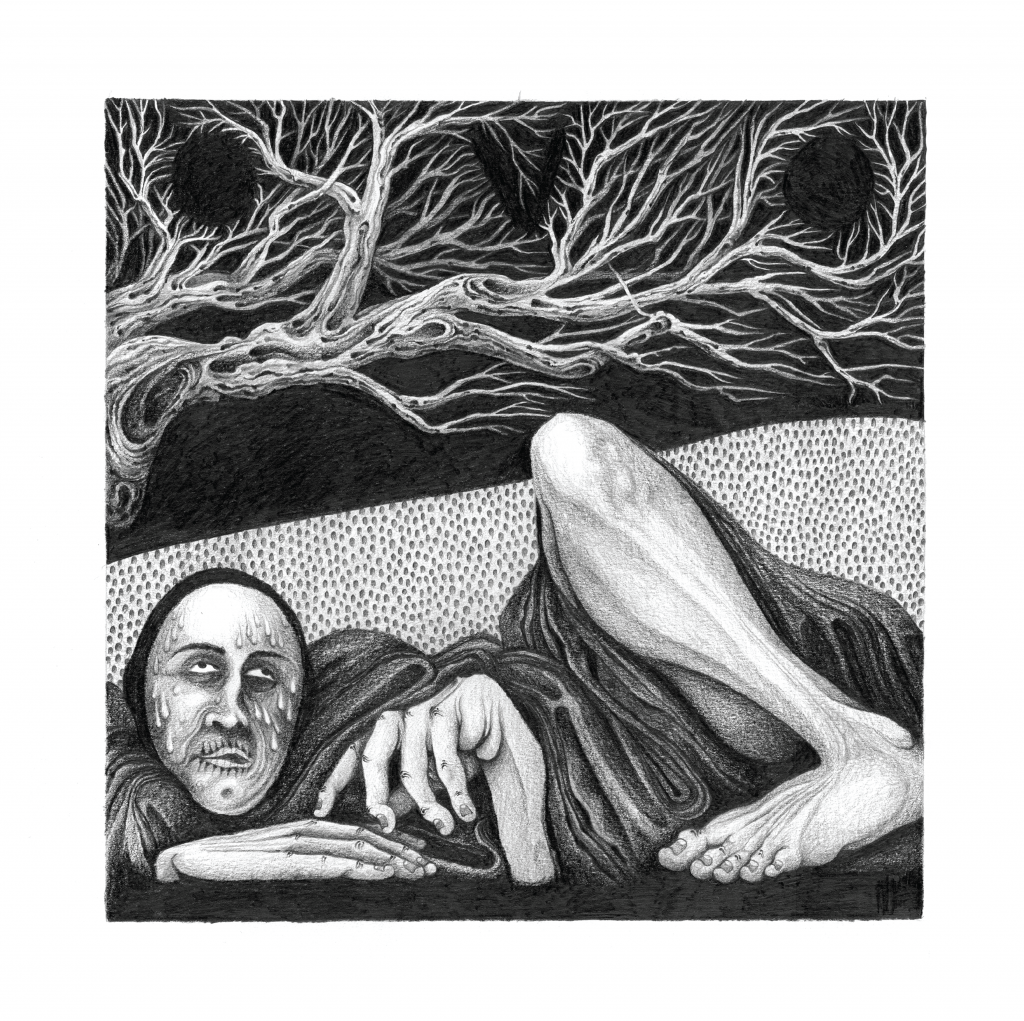 Holy shit. Sometimes I wonder why I continue to curate promos, but I must remind myself it's simple. One, not enough time to do everything, and two, most of what I receive is B average at best. Why bother? But, now and then I get something like OvO here and just have to say holy shit curating is great. It saves the listener time so they need not waste it perusing all the recent puke, and Ignoto is one of the best albums I've ever received. The past couple months I've been settling on stuff good enough, and I almost feel like I failed when something like this comes in. Damn it I should have just waited.
Ignoto (Italian for "unknown") is a crushing experiment in sludge, death industrial, and who knows what else. OvO are in many ways their own sound, though "holy shit" does capture it effectively. The experience is primal and cryptic as the duo mixes drumming best considered antideluvian, as tribal is a word too new for it, with the vocals and background noise that are both nebulous and mystical. Separated into two parts with four tracks each, "La Morte Muore" and "Distillati Di Tenebre," it's an underground freak's nightmare, defying all critical sensibility. It's crusted and terrifying, raising the timeless dichotomy of life and death before the listener's ears and pulling them down into black metal madness. Just holy shit absolute genius on every conceivable level.
Written by Stanley, Devourer of Souls
OvO – Ignoto
Artoffact Records
Cover Art: Ruco
5 / 5