Ritual Dictates – No Great Loss (Epic Post-Goth Power Metal)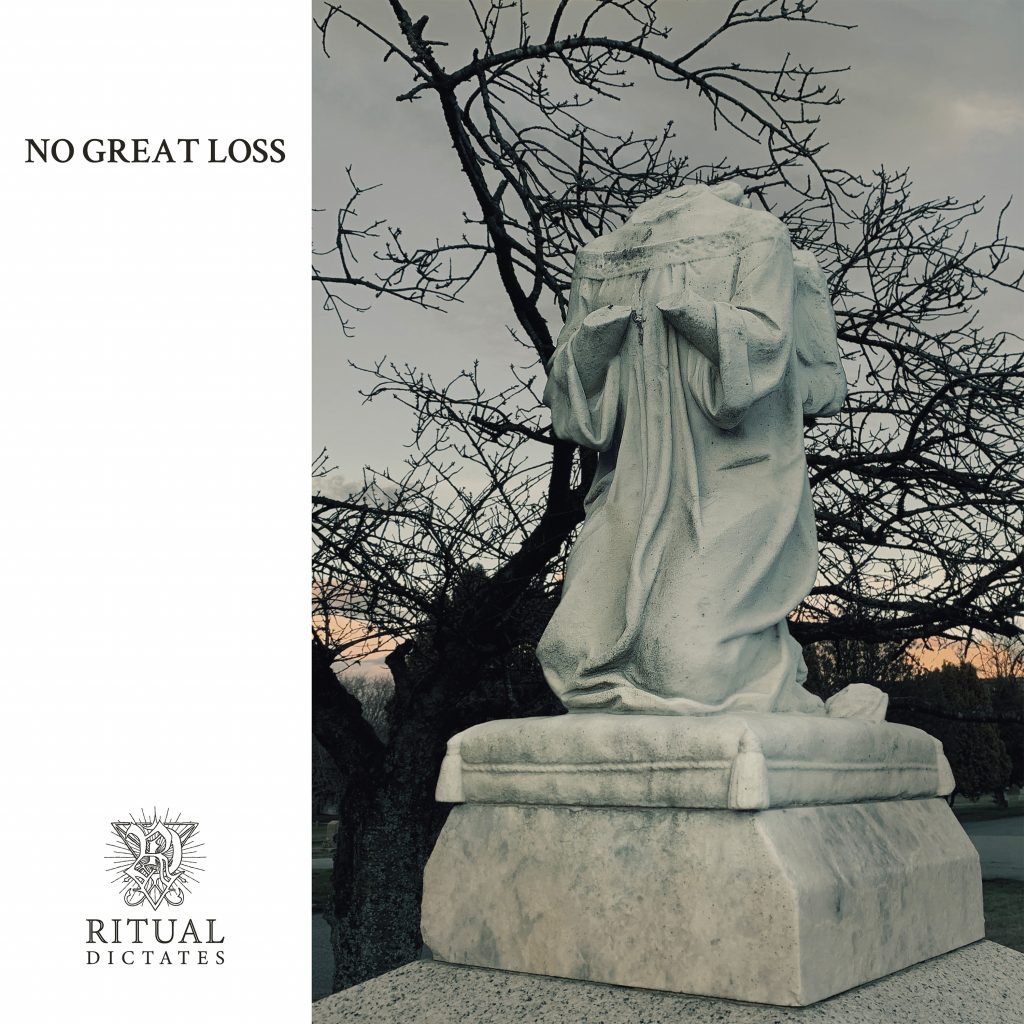 I came upon Ritual Dictates by random chance when their first full-length was released to little fanfare, in fact it was more fanhate, there was little fare to be had. Consisting of two dudes from a slew of bands I don't care to mention, it seemed sadly an aborted brainchild superpoop from a one night stand of epic two pump proportions that neither party remembered. So having heard the spite spewed upon what seemed a dead fetal corpse of a band, I was surprised to see them return two years later in a form totally unexpected. The only reason I gave it a go was the timely cover. It is autumn, after all, and the time of dying leaves and awakening spirits is upon us. Make me enter my Goth cycle, please sirs.
I mean seriously where did this shit come from? Their last was just some metal shit. There's nothing else to say about it. Not truly heavy, not truly death, just some metal shit. No Great Loss, however, is like a post-Goth power metal dream. Consisting sadly of a mere six tracks, though enough to please (I guess), Ritual Dictates have completely ignored their past and rose from that aborted afterbirth into a form so splendid it defies all musical progression. One almost wonders if the last release was a tax write-off for official business status as a band or something because this is pure autumnal pity party. There's a certain tragic emptiness with clean vocals carefully tending the path through the album's slowed, shrouded pace. Yet there's also a brightness; a crisp, fascinating sound like rays of the sun barely stretching through a thick fog. Truly an amazing work and amazing the same band even did it lol WTF.
Ritual Dictates Official Facebook
Written by Stanley, Devourer of Souls
Ritual Dictates – No Great Loss
Artoffact Records
Cover Layout: Fancypants Design Co.
4.8 / 5