Der Trauerschwan – Sanguinare Vampiris (Vampiric Blackened Doom Metal)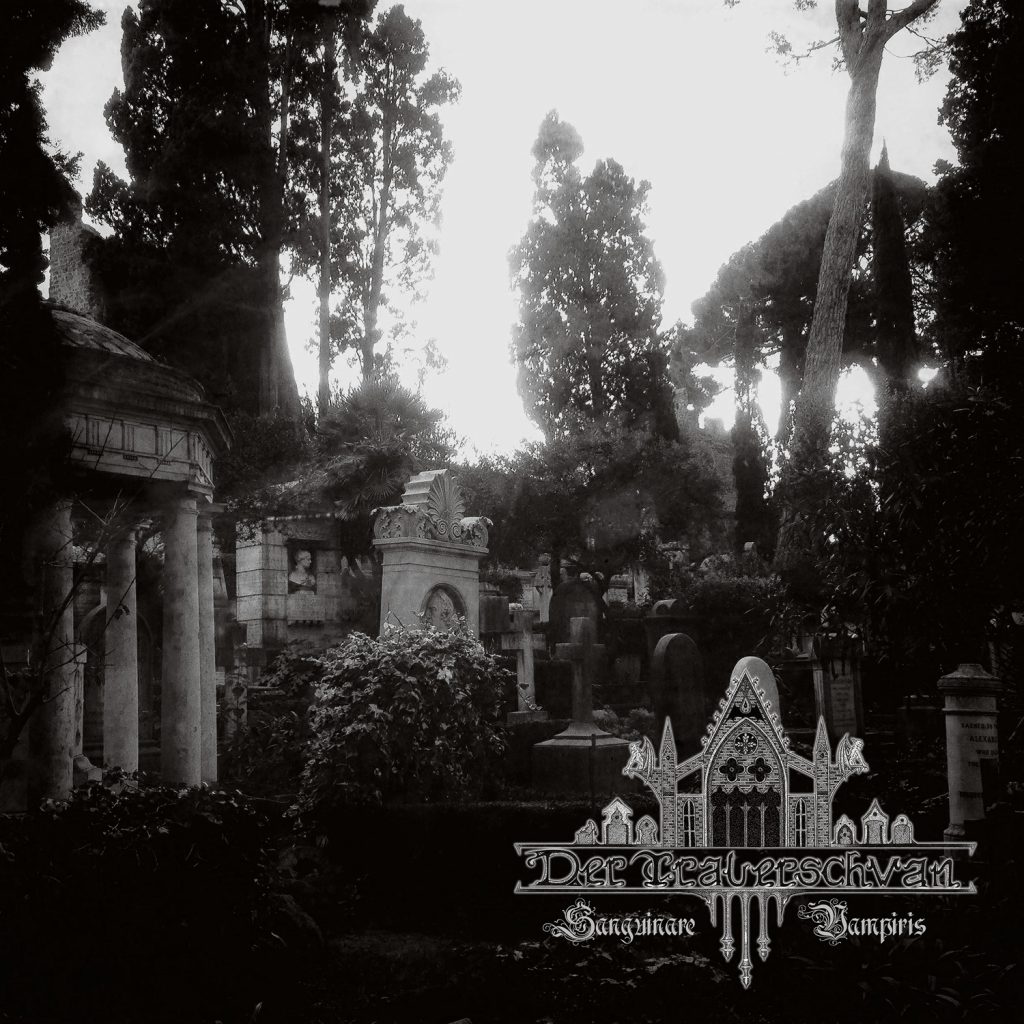 Albums can still sometimes surprise me. I mean how many bands trying to creep have used black and white graveyard shots for their covers? I don't even want to know. But there was something different about this one. Something delicate and subtle. But, then again, hold up, we got vampire shit going on here too, damn. That puts us at danger level two, minimum, but what the hell is Sanguinare Vampiris like the best vampiric metal I've heard in quite awhile. Vampirism is making a comeback I guess. Like legit.
It starts with an organ, it ends with awesome. The most important feature, arguably, about what this debut does is pull the heartstrings out of every riff. Absolutely languid to the point of depressive remission. Doesn't matter how many months or years you've been feeling like things are looking up; they're going to look down again. Der Trauerschwan mixes elements from two main genres to achieve this effect, black and doom, but somehow melds them into something fresh and undistinguishable aside from itself. I've heard a number of attempts at pulling this off, but adding stronger black metal vocals with vampirism, phew risky! But, as you'll find, elements of the classique are degraded into terrifying shades, overexposed and bled, making for the most perfect, depressing slab of vampirism you're ever going to need.
Der Trauerschwan Official Facebook
Written by Stanley, Devourer of Souls
Der Trauerschwan – Sanguinare Vampiris
Soulseller Records
Cover Art: Band
4.6 / 5