Sonic Poison – Eruption (Apocalyptic Combat Grind)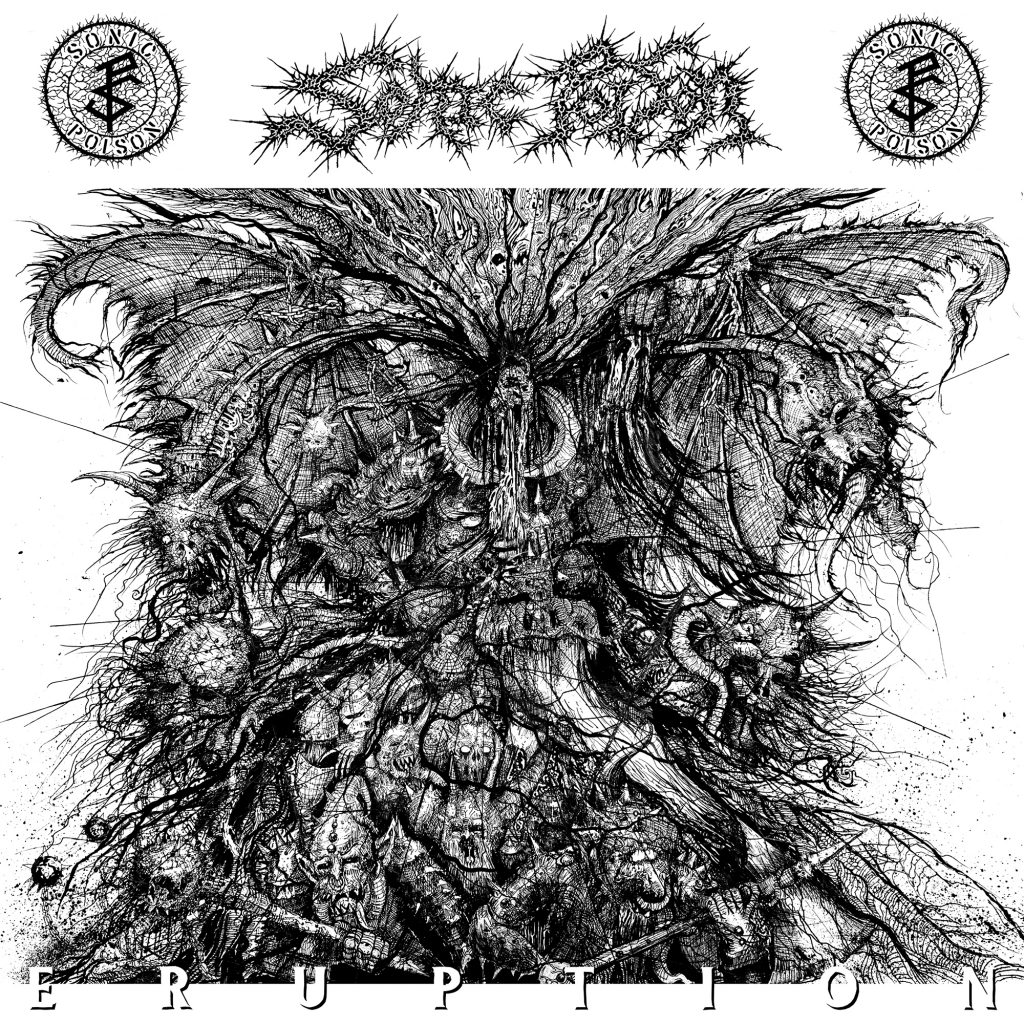 Lol I saw this called grindcore somewhere? Please, listen, restrict the usage of that tag to bands that are bad please. I mean come on this is clearly combat grind. I feel bad for those out there dealing such nonsense, but even worse for myself because I have to waste time pulling out a tag and then explaining why. To be honest, however, I just got that off of one of their shirts. So let's just forget it and move right into Eruption, the latest from Sonic Poison.
File these guys under "bands with fitting names," for yes, this is truly sonic and also poison. Bringing that true Finnish crust pride that makes you wonder what the hell goes on over there, Eruption comes fast but has amazing staying power at the same time. Unlike typical music that dares say "grind" in any capacity, the sound here is clean and totally accessible, yet so violently played no one will want to listen to it but you.
Sonic Poison Official Facebook
Written by Stanley, Devourer of Souls
Sonic Poison – Eruption
Caligari Records, Me Saco un Ojo Records, Pulverised Records
Cover Art: Roope Sillanpää (Ensimmäinen Kultti Illustrations)
4.6 / 5