Tithe – Inverse Rapture (Alzheimer's Death Grind)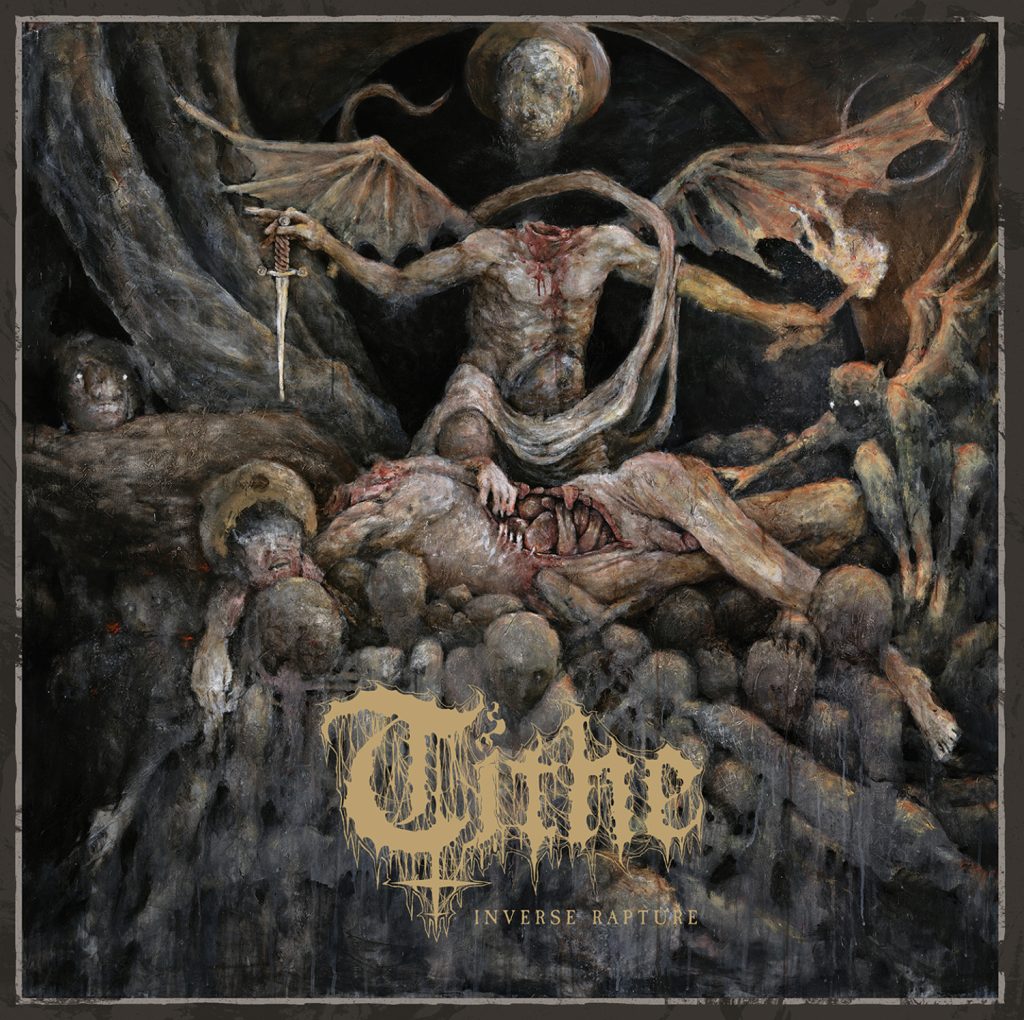 This is the kind of release that just makes me super happy. Just almost everything's good about it, you know? You've got a cover that digs out your soul and chews it to bits, a spider-webbed logo you want to snuggle up in, a turning of religion on its head in a clever way (album title in this case), and all wrapped around a package of death grind. I've encountered these guys before with their previous album Penance, but did I expect any further developments? Not really, once a band like this hits a groove what's the point? But Tithe has manipulated their sound here, enough that you'll notice.
I wasn't quite expecting that. Again, what's the point? Well, Tithe has found one, clearly. Inverse Rapture is noticeably clearer in production in comparison to previous work. The same chaotic twists are here, but with yet a much more brooding atmosphere. And it's not just the riffs, it's the bass, the drums, the death rattle vocals, all of it. I suspecting there was some meaning behind it all, as it felt more cohesive than what's come before, and to my not surprise I discovered the album is in memory of one of the members' mothers, who recently declined and collapsed into a shell of her former life due to Alzheimer's. There's a feeling to Inverse Rapture that captures this horrifying loss of self and elevates Tithe to a much different level than before. Is it something sustainable beyond? Hard to say, but at least for this next go they put some real feeling, and not simply anger, into it. Any complaints? Just one, it's fairly short damn it guys wtf!
Written by Stanley, Devourer of Souls
Tithe – Inverse Rapture
Profound Lore Records
Cover Art: Abomination Hammer
4.8 / 5