The Unliving (Undead Army Horror Roguelite Not for Scrubs)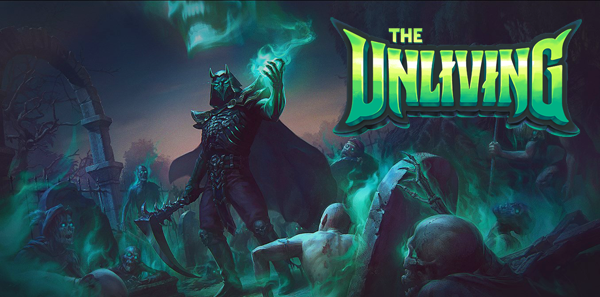 Ah here's a nice roguelite, provided you're not a mad sad bad scrub. I wasn't aware of The Unliving until I saw it pop up on GeForce Now, and I was intrigued by the basic premise, as well as the awesome 16-bit Sqauresoft aesthetic. Be a necromancer? Sure! Who wouldn't want to summon the dead, kill some people (and other creatures), animate them, and then kill some more with your ever-growing crossover thrash army? Genius idea. Who doesn't remember the glory days of summoning glitch-heavy ranks of the undead in Diablo II (not so much 3, and probably not 4 either)? Here, however, you get to do that in a roguelike more heavy on the RPG side? The Unliving sees you in control of a necromancer who, in beating death itself, must revenge the living in a dark fantasy world with serious strategy and skill-building. The latter is unlocked by learning the ways of undead warfare and collecting various powers. The result? Brutality and chaos.
One positive side is The Unliving is not for the weak. It requires quick thinking, so warning, ye casual scrubs, you'll get wasted by mere peasants and their weak-ass pet dogs. In time, however, as you build a more formidable army and powers, the balance shifts, yet it still requires smarts. This isn't a game of spamming adds, it's a game of strategy. However, in its current state note that you cannot exactly build as you'd like. Skill sets are found randomly at shrines after they're unlocked. At times, you get exactly what you know will rip the flesh from living bones, at others you feel like your rotting hordes are slapping faces with wet hot dogs. This is somewhat positive in that it forces the player to adapt to different styles of play but there's also a noticeable lack of AI support when attacking huge mobs; dead you seriously want to kick ass hanging back as your archers (WTF) get pummeled at the front lines, not to mention the occasional troop stuck in a piece of terrain nearby. This should be easy for the devs to tweak, however, and in its early access form The Unliving shows great promise.
Written by Stanley, Devourer of Souls
The Unliving
RocketBrush Studio (developer) Team17 Digital (publisher)
4.3 / 5