Nethermancy – Worship Evil Sacrifice (Old Dudes Do it Better Occult Black Metal)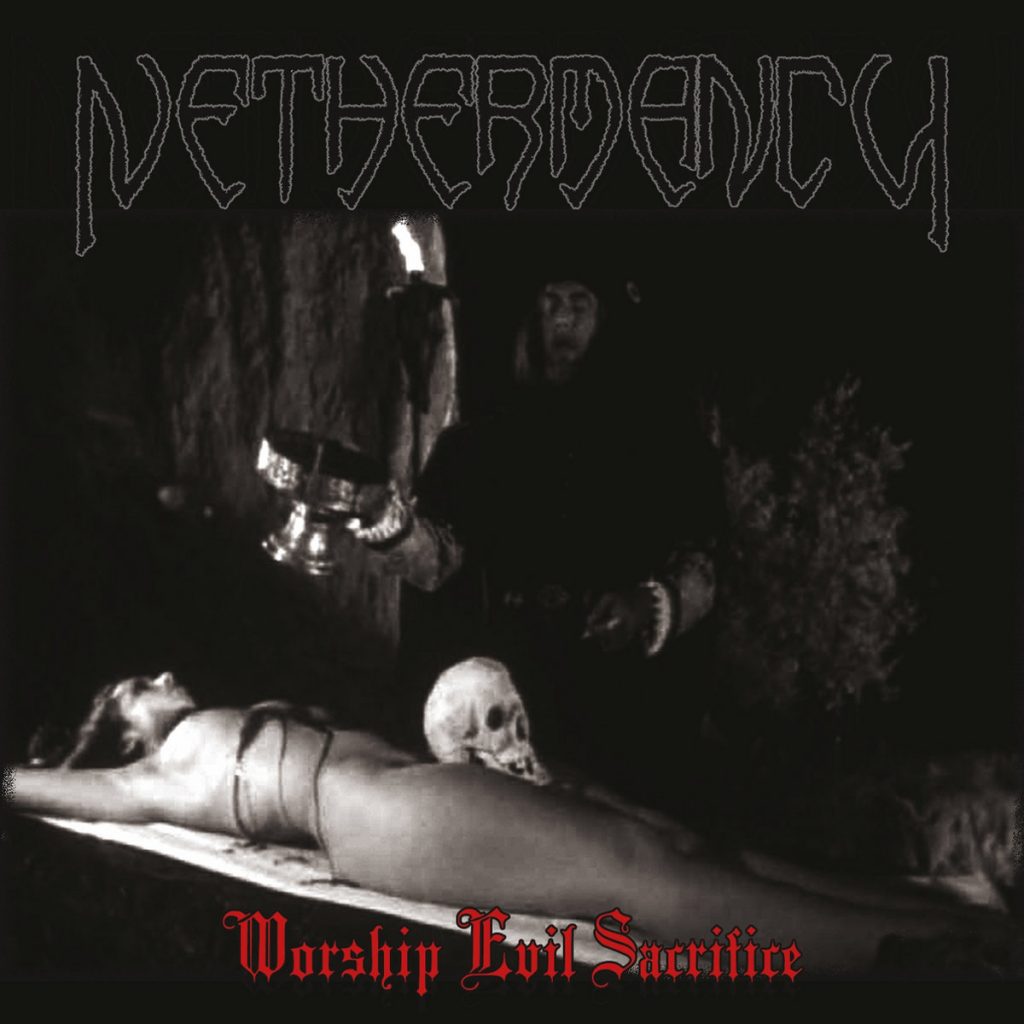 These old dudes got it going on. You didn't think the plumbing worked? Think again. The veins, that bring blood, force it into the nether regions until the fingers tap upon the frets to create occult black metal mass while aged, vocal pipes shriek with wisdom and brevity. Wait now, what kind of plumbing did you think I was talking about? Sick freaks! I'm talking about the bodily tubes of all kinds that lead to the kind of blackened worship Portugal's Nethermancy are bringing to the table! Get that dirty mind out of here and focus on the music! This isn't about sex for once!
Now here's a band I feel confident in declaring criminally underrated. They've been around since the original Norwegian storm, though more active in the past decade, yet you're only just now listening to them? Okay, so I am too but that's proof of the crime. Nethermancy obviously know what they're doing and the years of experience show. Worship Evil Sacrifice has a weathered sound, but its of solid structure to the core. The riffs smother and consume, the vocals show control of both the high and low ends of the black metal spectrum, and the clever, yet slight, mixture of symphonic elements draws it together into a ritualistic, sexual collection of human detritus. Don't doubt the old, they've done it before, and they know how to do it better. Yes I'm talking about black metal and sex now.
Written by Stanley, Devourer of Souls
Nethermancy – Worship Evil Sacrifice
Helldprod Records
Cover Art: Band
4.7 / 5