Sever – At Midnight, By Torch Light (Boarish Symphonic Black Metal)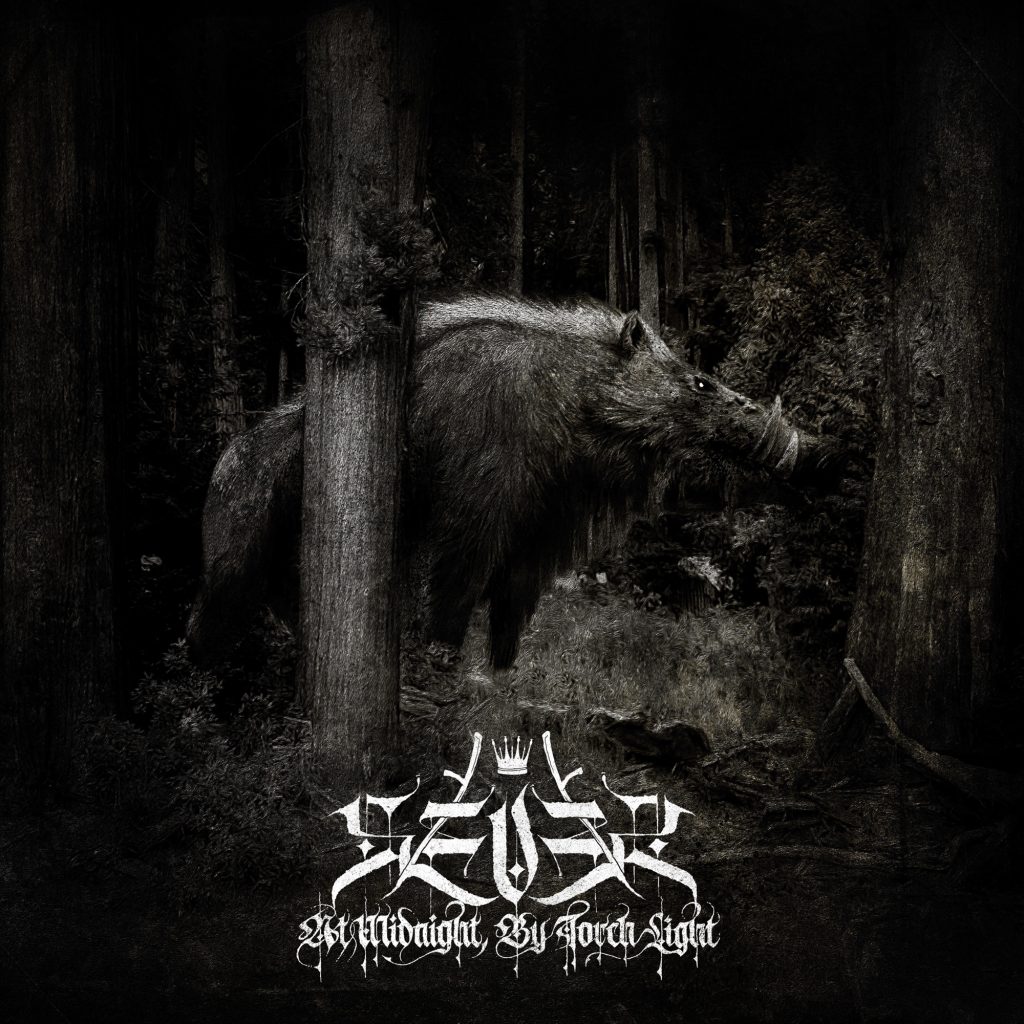 A surprisingly good release this and yes I meant to spell 'boarish' like that. Guy's got a band photo with big wild boars (look it up) and a lantern I'm pretty definite he got on sale at A.C. Moore before it liquidated. But, sorry, we have to let that slip go because this is a killer of an album, not to mention only the fifth USBM act I've cared to review. He's a legend now! No really, this shit's good, and it makes boars look really cool. Let's delve into At Midnight, By Torch Light and see what this boar thing is all about.
Sever's boar obsession verging on philia (scope that cover) must have something to do with how powerful, yet light, this album is. Much like a wild beast running peacefully with no clear purpose in a forest, finding itself in an urban setting, and just deciding to kill everything (see Poland's boars for a real-life story). Perhaps the most notable feature of At Midnight, By Torch Light is its approach, whereby it takes that raw energy and forges it into the arcane. There's something noticeably dark, mystical, and brooding about the primary riffs. When they catch it's gloomy like a walled-off section of an ancient home where a ghost refuses to die. For further creeps, the vocals tend to stay in the background, mere whispers in a cloud of frozen dread, allowing the space to fill with the primary musical elements. This is what sets it apart from the usual black metal, and elevate it to a full review on this site damn you must be proud.
Written by Stanley, Devourer of Souls
Sever – At Midnight, By Torch Light
Iron Bonehead Productions
Cover Art: Irrwisch (Alexander Trinkl)
4.5 / 5