Skinher – Heartstruck (Horror VHS Heavy Metal)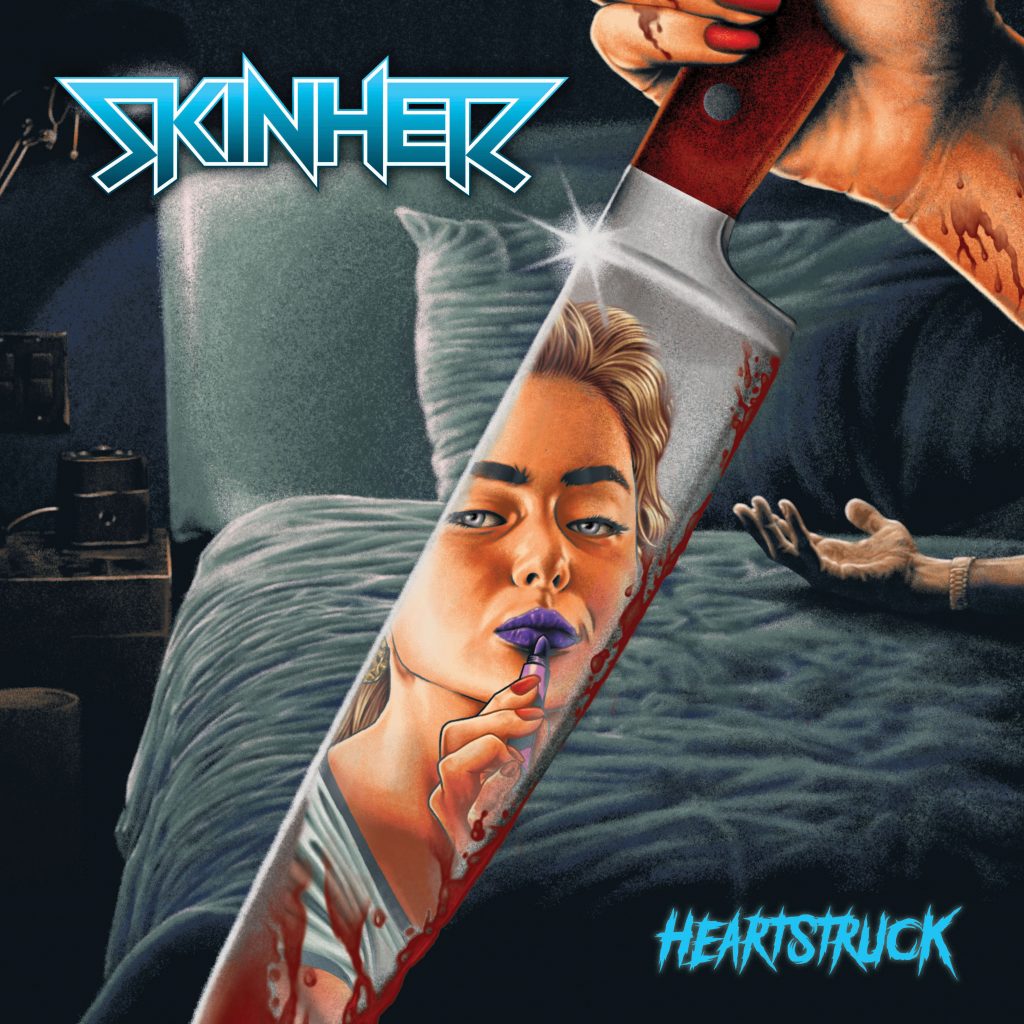 Certain cover art layouts give a great sense of what you're musically in store for. This one definitely stood out with its pulp, EC Comics-styled organization, placing you in the POV of the killer post-kill, the knife metaphorically cutting through the image at a diagonal to draw your attention. I mean, wow. But there's even more wow, just wait. Skinher is the new side project of "Haris" (real name Kyle Skinher), keyboardist from Greek prog metal act Hail Spirit Noir. What happens when a keyboardist sets out on their own? The masterpiece of a debut that is Heartstruck! If its any indication of the future, just, seriously man, stick with this! Forget that other band!
Taking trashy horror VHS culture of the 1980s as its primary aesthetic, much like the synthwave movement, yet melding it with traditional heavy metal, Skinher is both an affirmation of the old and the new. The production quality is absolutely amazing, which is no surprise since it was mastered and mixed by Dim Douvras (whose done the same for Rotting Christ). Featuring solid, soundtrack or murder chase scene-worthy riffs, and expansive vocals that command the musical direction, yet never overpower the rest, Heartstruck is truly amazing. The solos, the effects, the drums, I mean this is all one guy how?! I've seen others referencing the greats of the genre to describe Skinher, but I won't even soil this review by doing the same. You think this is comparable to all that other stuff? No, it's better! Skinher takes modern cult worship and successfully combines it with tradition in ways I've never seen. When this drops, be in the cool kids group first and live it up. It's everything you want, trust me.
Written by Stanley, Devourer of Souls
Skinher – Heartstruck
Aural Music
Cover Art: Gus Mertha
5 / 5