Fires in the Distance – Air Not Meant for Us (Don't Listen to This with Headphones Melodic Doom Metal)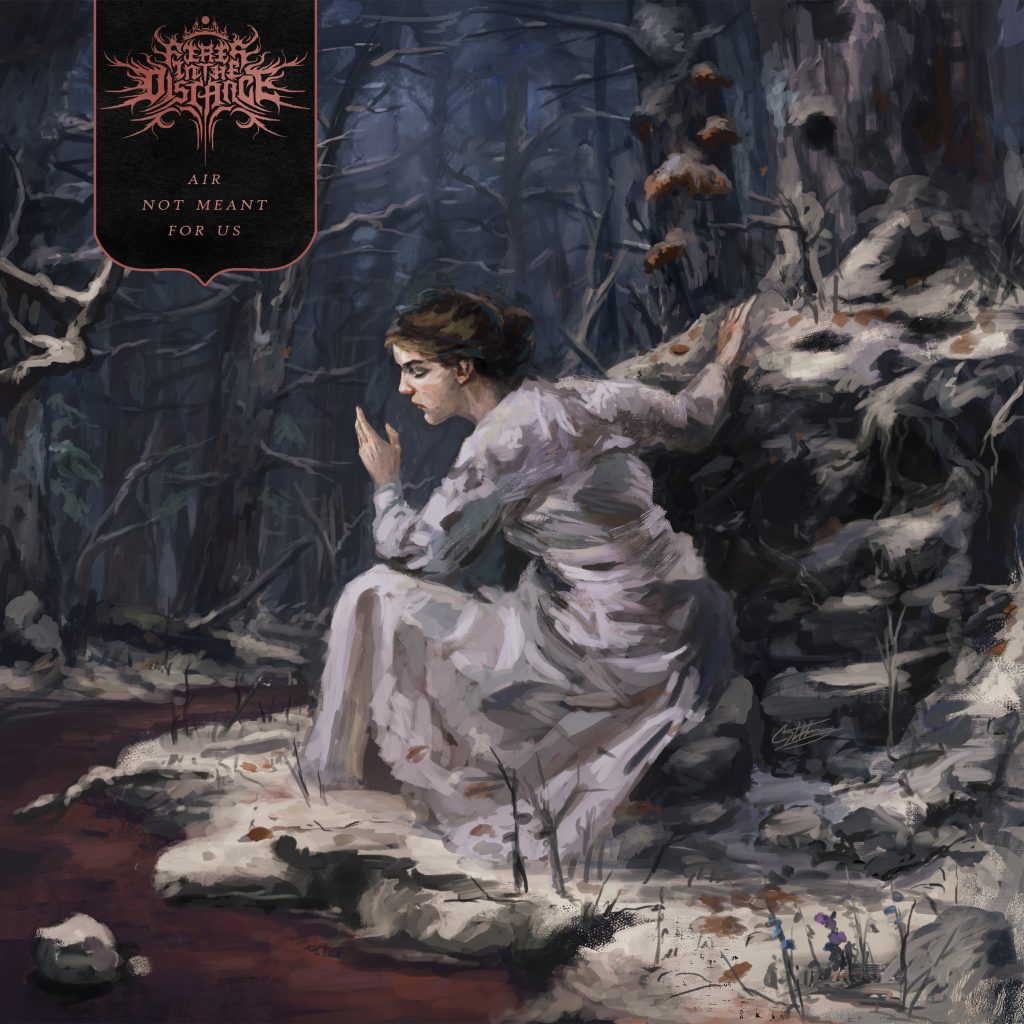 I sat on this one awhile because it didn't sit well with me at first, and I believe I finally know the reason. But keep reading before you get incensed from that opening line, I have more to say on the matter. Fires in the Distance are quite the mouthful in a variety of ways, from their name (with a questionable, metalcore-esque [gross] logo) to the album title, Air Not Meant for Us, they certainly have a lot to say. But that's typical of melodic doom metal, so no surprises there. But, finally, let me get to the primary reason I was hesitant to review this one, or provide the score I've given below. You absolutely cannot listen to this with headphones, lol.
I was already a fan of the sadgurl cover, but man, trying to get through Air Not Meant for Us at the gym was pure torture. I mean it just sounded vacuous and empty, but this highlights why any critic on this site or elsewhere needs to listen to albums in different contexts to truly feel them, because this one isn't just about the inborn feeling Fires in the Distance wants to present, it absolutely requires you to feel the music literally, like beating upon your skin. This is truly the only context in which it really shines. What first sound like stale riffs only made interesting through simplistic keyboard lines when listening via headphones, you put this shit in a proper system and it's a different experience entirely. Hell, even a simple set of PC speakers will do the job, and that says a lot. This is something that needs to fill the room so it completely surrounds your senses. In such a context, it has much more to say. The music is like a wonderful emotional chaos with light touches that provide the perfect sense of "the melodic" without losing the rest of the sound to frivolous artifice.
Fires in the Distance Official Facebook
Written by Stanley, Devourer of Souls
Fires in the Distance – Air Not Meant for Us
Prosthetic Records
Cover Art: Caelan Stokkermans
4.2 / 5