Desekryptor – Curse of the Execrated (Spectral Death Metal)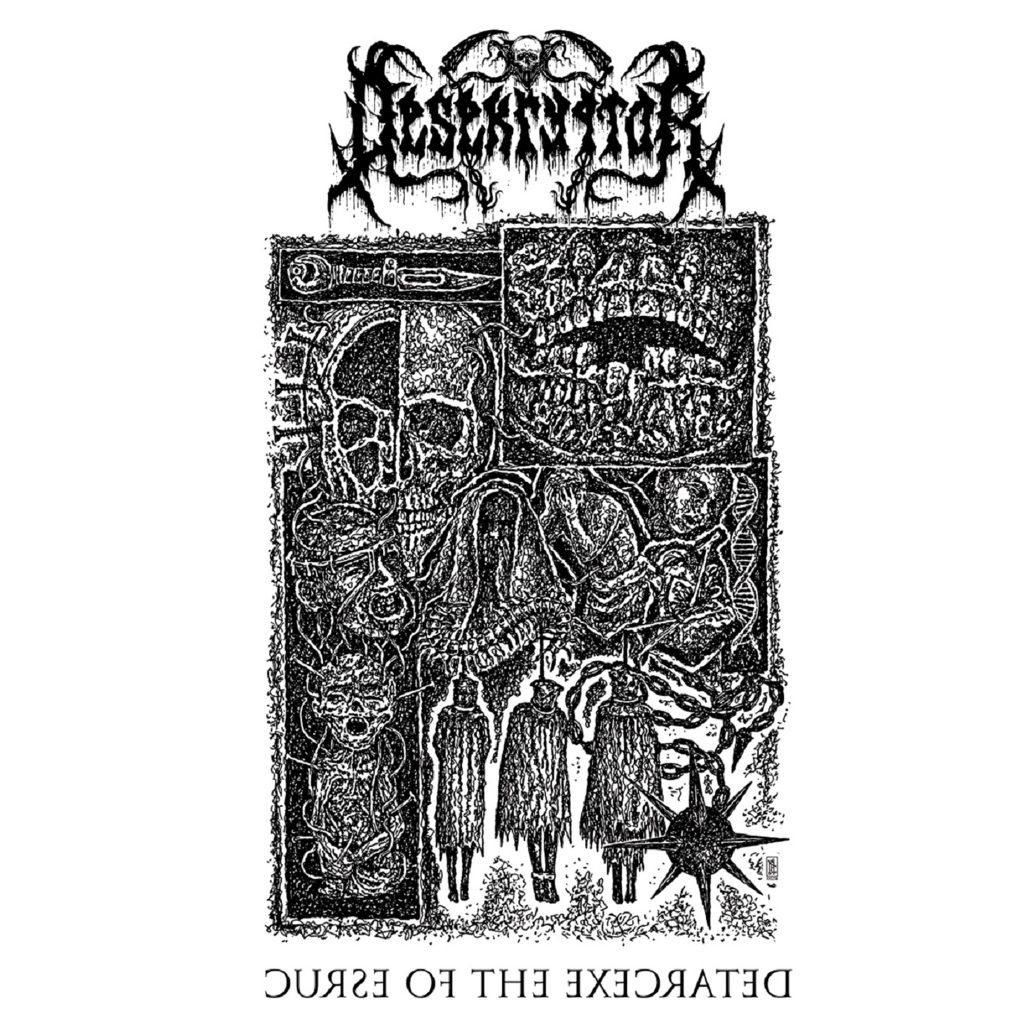 Here's a band that needs to get its shit together and make a goddamn full-length. Around for almost a decade, and with a sound that will rot the peace out of your existence, Desekryptor have only dropped demos, a comp (which is really just a collection of demos, let's be real), and one split, before this new EP, Curse of the Execrated. I'm not sure if I should be thrilled or annoyed. On the one hand, this commands my life like a possessed lich, on the other, well, shit I guess it's just good!
This surprisingly feels like it's at least double what it actually is… Hmm…one almost wonders if this was their plan all along… Who needs a full-length when you can say it all in only four tracks? Well, whatever, Desekryptor cram a ton of death metal knowledge into this little package, mostly leaning in the spectral direction. It sounds ancient and thoroughly eerie, digging into the veins like sepsis and tracking black lines all over the skin. It crawls, it lurches, it commands, like some reawakened thing crawling out of the forest you thought was mere folklore.
Written by Stanley, Devourer of Souls
Desekryptor – Curse of the Execrated
Caligari Records
Cover Art: Rohhalusmu (Roy Oktavionata)
4.6 / 5