Infernal Curse – Revelations Beyond Insanity (Moldy Bestial Blackened Death Metal)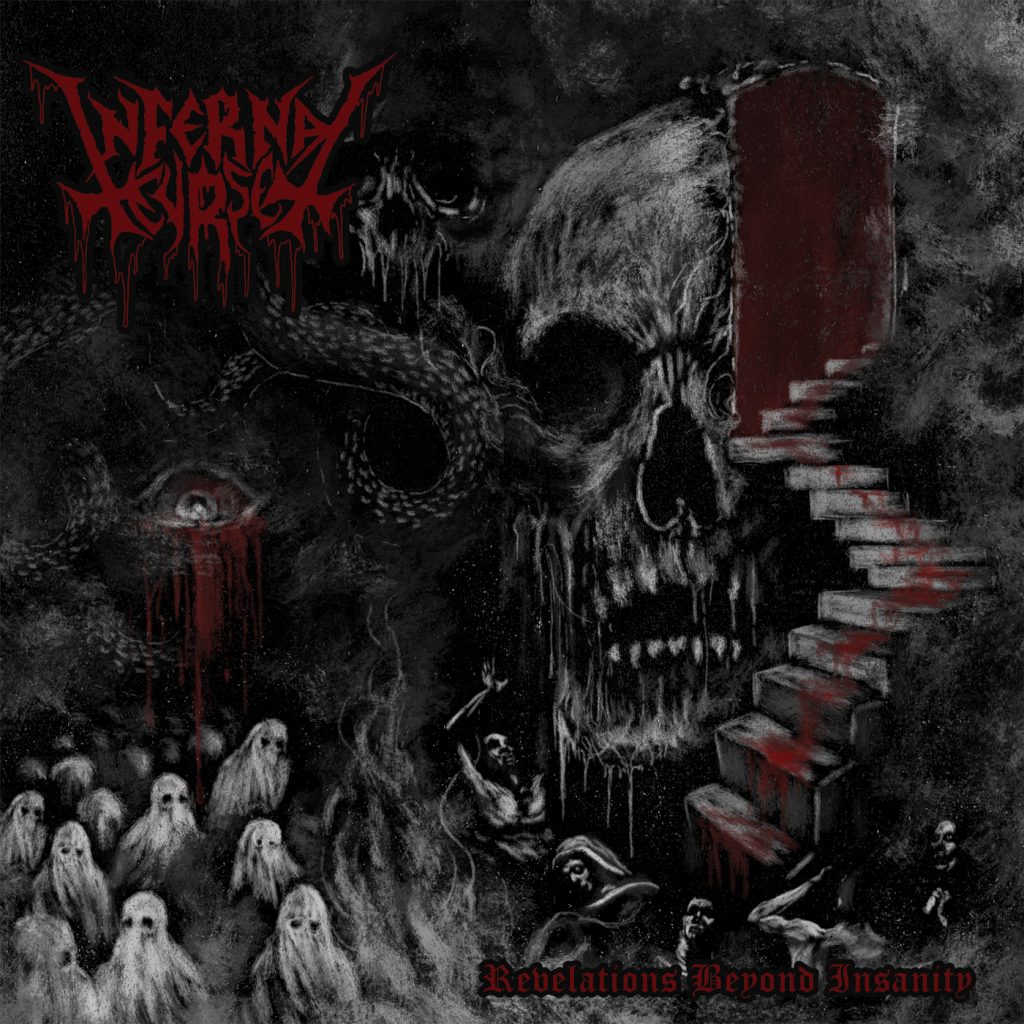 Now here's a gross band. You're going to feel unclean after this one, sorry. Infernal Curse is one of the most respected bands out of the Argentinian underground and this, their only third full-length in 15 years, has been highly anticipated since they first hinted at it three years ago. Most of their output has been comps, EPs, and splits, so giving us another big chunk of primal blackened death metal was much needed. Finally here we are, 2023, with Revelations Beyond Insanity. After the grim, cathedral-organ intro that stokes the fires of the arcane, there's definitely no coming back.
I've heard their previous full-length, Apocalipsis, was an "apex" of sorts, but honestly it's nowhere close to this one in terms of its uncompromising assaulting of all reason. Infernal Curse is still fashioning music much like a tornado does debris, but for all the enjoyable mess of previous work, Revelations Beyond Insanity claws itself more effectively in the listener's mind, and stays there. The thick tone to the music makes order from their chaos, and the vocal layering, done through some seriously overwrought echo, expands the sound into a purely barbaric onslaught. Its a like a sticky mold that adheres to the skin and can never be removed, it only goes deeper until the flesh, then body, and then soul, crumbles.
Infernal Curse Official Facebook
Written by Stanley, Devourer of Souls
Infernal Curse – Revelations Beyond Insanity
Iron Bonehead Productions
Cover Art: Unknown
4.7 / 5