Duivel – Heiligschennis (Truly Blasphemous Black Metal)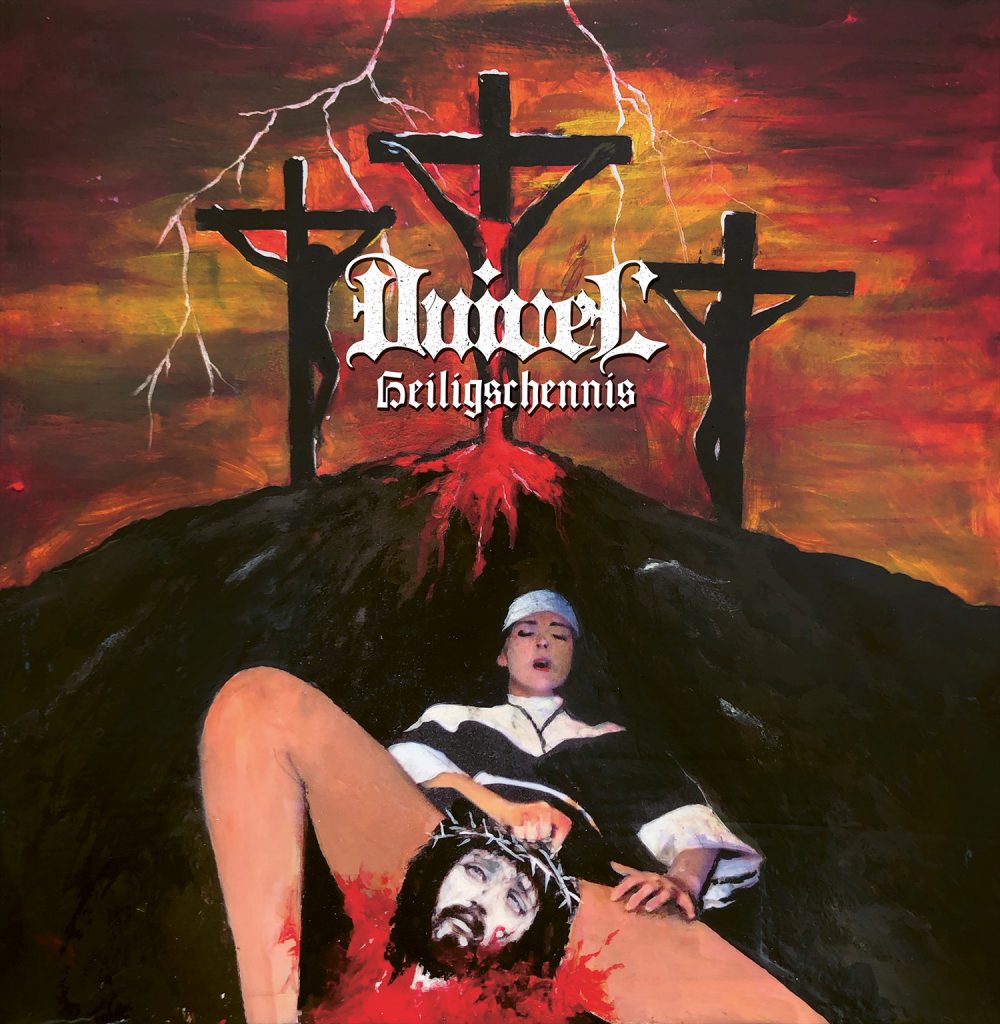 Lol man, this cover. The cut-and-paste painting style displays one of the most vile things I've ever seen. It's sure to defile, and much like the band who dared to have it crafted, Duivel, its blasphemous in ways more glaring than you'd first expect. If you're familiar with Dutch black metal in the slightest, that should come as no surprise. Somewhat under the radar, these guys return with more of their weird, darkened, violating sound that conjures fresh, blasphemous imagery like a Flemish painter high on Bruegel the Elder's paint fumes.
Netherlands, Flanders, anywhere the Dutch creep, their black metal leaks bodily fluids over everything. Duivel have only been around a few years, but are illustrative of that Dutch thing. Most importantly, Heiligschennis does not stick to formula. Though there are elements akin to black metal, its the details that make it interesting. Intros closer to blackened thrash, yet too dark for even that, discordant tremolo runs that beg for a major step but force a minor down your throat, repeatedly, 1970s horror organ that always sounds macabre, never trashy, I mean how did these guys perfectly corrupt these things so well? Heiligschennis shows that blasphemy can still reign, and reign truly. Anti-Christian themes are common in black metal proper, but to actually creep someone out, who's frankly seen it all in that regard, takes clever, and skilled reworking. It's an EP, but it will hurt your PP.
Written by Stanley, Devourer of Souls
Duivel – Heiligschennis
Nomad Snakepit Productions, Ván Records
Cover Art: Johan Prenger
4.6 / 5