Lazer Station – MEGABOMB SOUND SYSTEM VOL. 1 (Post-Industrial Cybergoth)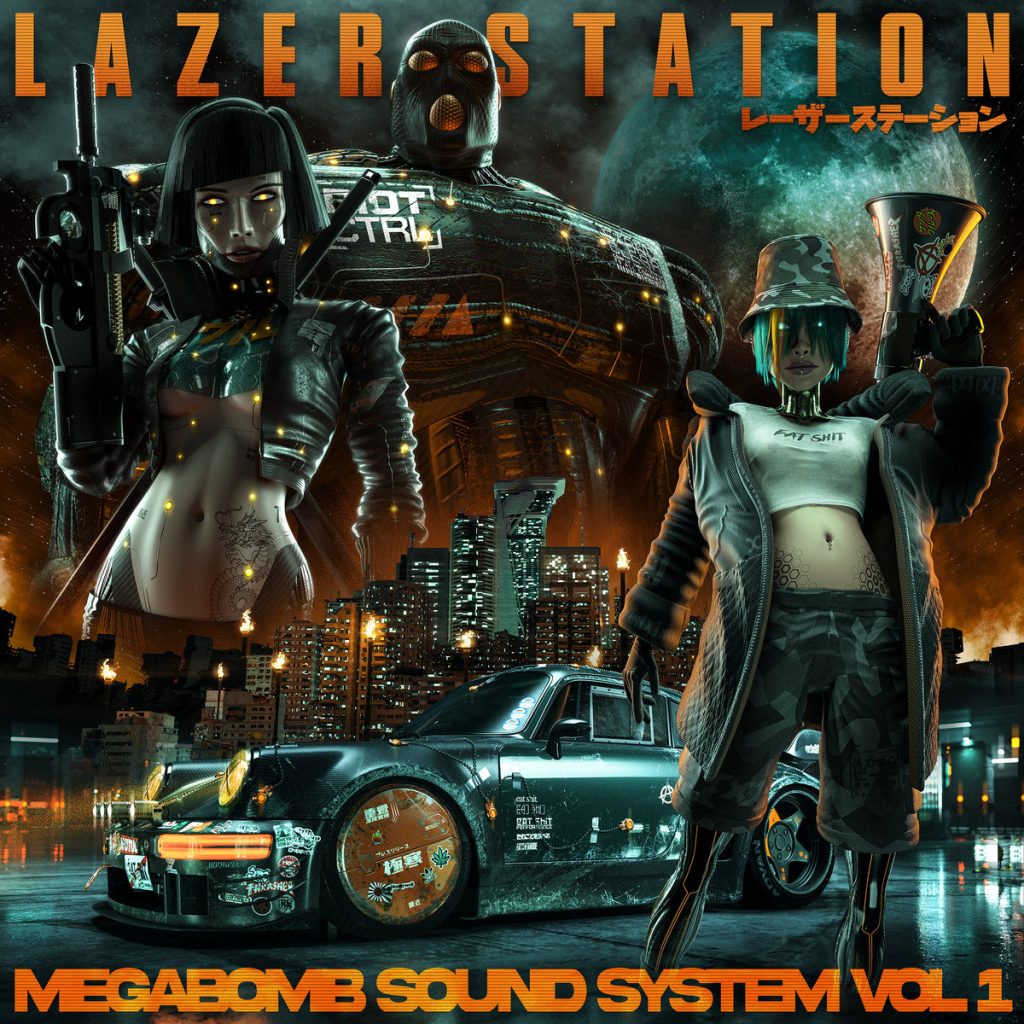 Yay I'm on an industrial kick this week thanks to Bandcamp tagging! After that last one I was hoping to find something more traditional, and here we go. Mixing old style with modern post-industrial, cybergoth, and other things of the electronic dark, Lazer Station was a welcome surprise in a landscape otherwise densely populated with incapable fools. Not only did I not get that with MEGABOMB SOUND SYSTEM VOL. 1, I got theme and a story told through music. That's what we need around here Jesus Christ. You get to relive the past and prelive the future!
It's funny, the other day I was thinking "gee, where did that Mentallo and the Fixer CD I had disappear to?" Well, I don't need it anymore, I've got Lazer Station. MEGABOMB SOUND SYSTEM VOL. 1 was envisioned as a step away from his synthwave/darkwave releases of old towards a new form, one made to, quote "sound like something [he'd] listen to." Meaning, all that industrial, Goth, synth nonsense from the 1980s and 1990s. Ministry, The Cure, My Life with the Thrill Kill Kult, just bundle all that stuff up and rework it, here you go. Listening to this musical novel in total reveals how accurate that really is. Lazer Station assimilated practically everything banging in industrial from those eras, both the popular and the underappreciated, and electronically morphed it into a cyberpunk sex dream that eliminates the need for VR.
Lazer Station Official Facebook
Written by Stanley, Devourer of Souls
Lazer Station – MEGABOMB SOUND SYSTEM VOL. 1
Self-Released
Cover Art: Brian Knapp
4.5 / 5