Putridity – Greedy Gory Gluttony (Brutal Death Metal for Modern Sensibilities)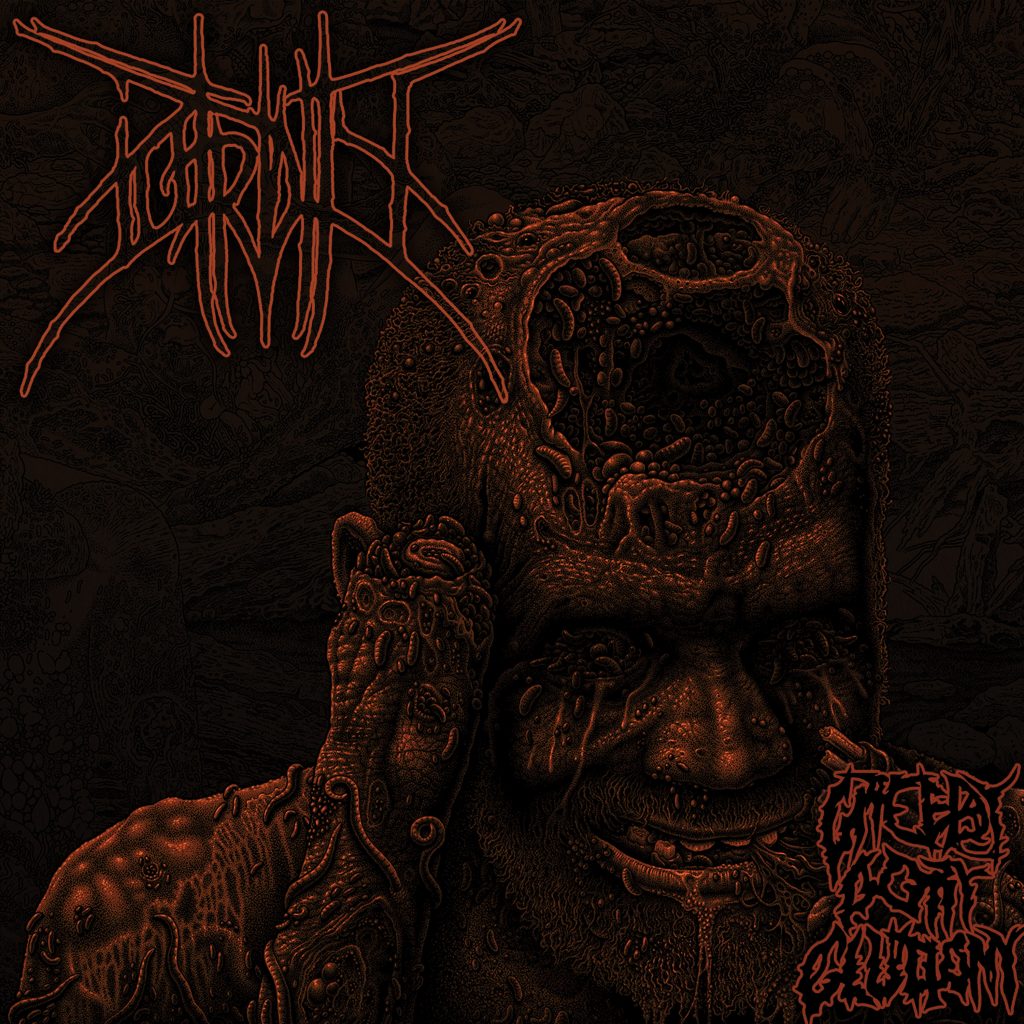 I've been neglecting poor old brutal death metal for awhile now, but it's not my fault, I swear. It's the fault of the bands! It's the fault of the labels! Everyone but me! And though the blame-game is everyone's excuse it's totally valid here because brutal death metal is actually, not metaphorically, the same shit over and over again. Imagine my surprise when I actually like some of it for once! Is it different? No. Does it need to be? Not this time, at least. And there's a particular reason for that.
I normally avoid reissues and similar garbage. Putridity have here, admittedly, reworked older tracks from as far back as their demo period almost twenty years ago, while also adding two new ones in preparation for a new full-length. Normally that kind of thing will piss me off, but they took definite steps to update their old sound, while looking to the future. Unless you're extremely familiar with the band, you won't notice what's new, which is a good thing. Putridity have a more muffled approach for Greedy Gory Gluttony, and the two tracks are inserted at the start and middle of the set without the listener ever noticing. The reason for this is the sound is most certainly modern, showing how surprisingly malleable this genre can be if the production is updated to reflect the current state of affairs. It's definitely nothing you haven't heard structurally, but it will leave you curious about what they have in the works as it verifies that any genre can work, if it stays up to date and eschews the past.
Written by Stanley, Devourer of Souls
Putridity – Greedy Gory Gluttony
Willowtip Records
Cover Art: Caleb Diederich
4.2 / 5