Gateway – Galgendood (WOW Cavernous Death Doom)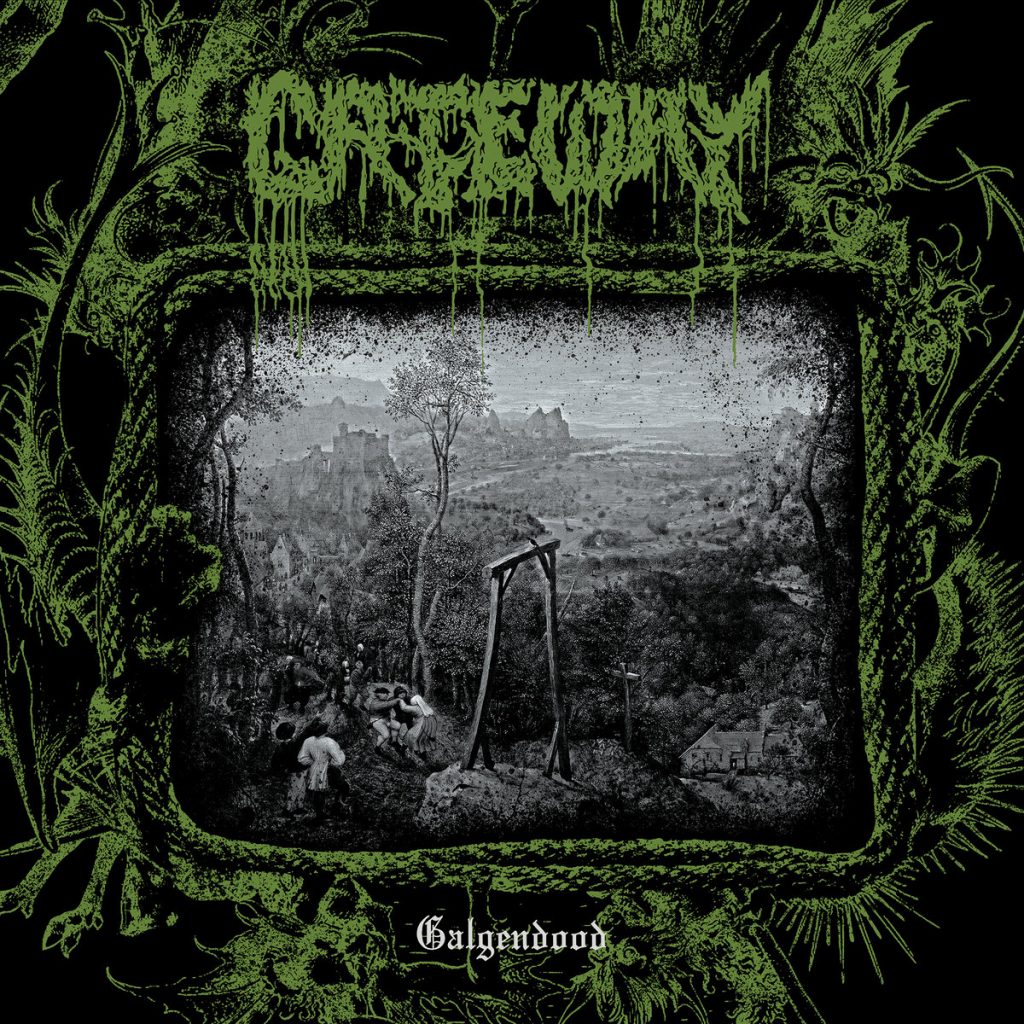 Wow. I mean wow. Like wow. More like WOW. Shit. Transcending Obscurity promos are usually always a solid. But, as you know, I reserve reviews on this site for the best of the best. Curated refuse, as it were. Our efforts are, now and again, supremely rewarded. I remember listening to Gateway before, I forget what or when it was, but the artwork wasn't catching enough for my eyes, and that's another feature of how we do things here. This almost didn't make the cut on that point, but there was something about the green soiling of the simple black and white central design of peasants dancing around a gallows or something. So I said "alright, Gateway, let's see what you can do for once." WOW.
Galgendood is easily the best shit this guy's put out. It has a sound that's vast, yet cavernous. It confines and expands like a hulking, primitive beast accidentally awakened. By who? By all the shitty death doom bands out there that don't deserve the title. Someone had to show them how to do it! One of the high points of this album is the stellar production. Enough noise to keep away the provincials, yet enough of a fine mixing to satisfy the autocrats. The vocals, in particular, are placed slightly in front of the trudging crush, never overpowering but always commanding the progress. And everything is thick. We're talking coagulated blood in a crumbling cavern with its moldy walls dripping and sticking. Though perhaps some may find it shorter than the expectation of the genre, Gateway's Galgendood completes its thoughts in such a satisfying way to complain about that is captious. This is core to one's being after you finish it, just a plain old WOW.
Written by Stanley, Devourer of Souls
Gateway – Galgendood
Transcending Obscurity Records
Cover Art: Band
4.8 / 5