Eternal Rot – Moribound (Zombified Grooving Death Doom)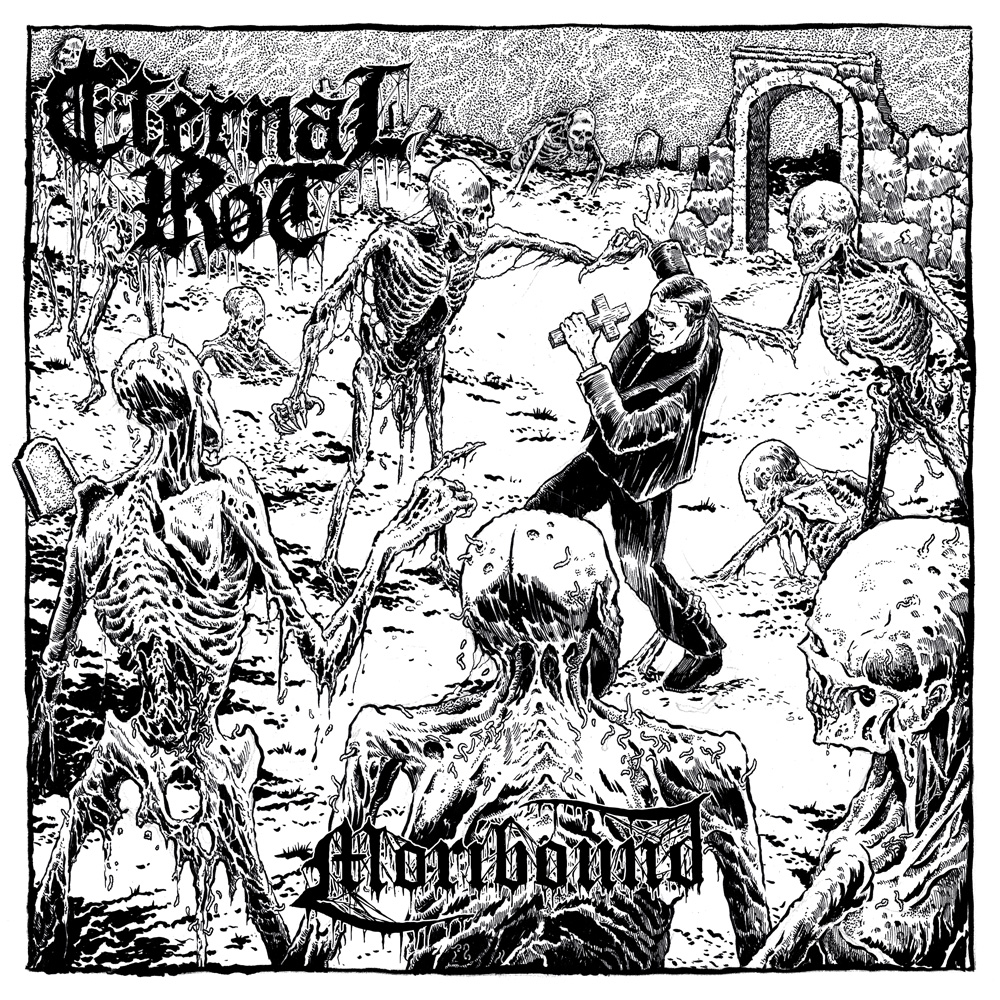 Here's a band that remains the same yet sounds…different? Explain this to me, boys. Having reviewed Eternal Rot's last one, Putridarium, and seeing the same style of art by the same artist (Mark Riddick), I expected, naturally, more of the same. Zombified, grooving death and doom, that's what I mean. Dripping. Slipping. Sticking? And what I meant is what they provide. But "more of the same," in this case, means more of the awesome. Damn, that sucked as an intro, actually let's say it as more of the same different. How in the hell?
Eternal Rot are known for their grooving, putrid-corpse-worship mix of death and doom, which is key to their success. Either genre can fall into repetition, but combined, if cleverly crafted are the results, the effect can be much different. There's a noticeable cleanliness to the production in Moribound, yet the style remains. Eternal Rot create a synthesis so that death doom does, in fact, sound like an actual genre. They never fall heavily to one side, and the resulting synthesis gives far more space for creativity than you'd expect. Combined with the gurgling blood vocal delivery, it's disgust perfected. A tomb of festering remains in which to swim.
Written by Stanley, Devourer of Souls
Eternal Rot – Moribound
Godz Ov War Productions, Memento Mori
Cover Art: Mark Riddick
4.5 / 5