Cult of the Lamb (Cutesy Cultist Simulation)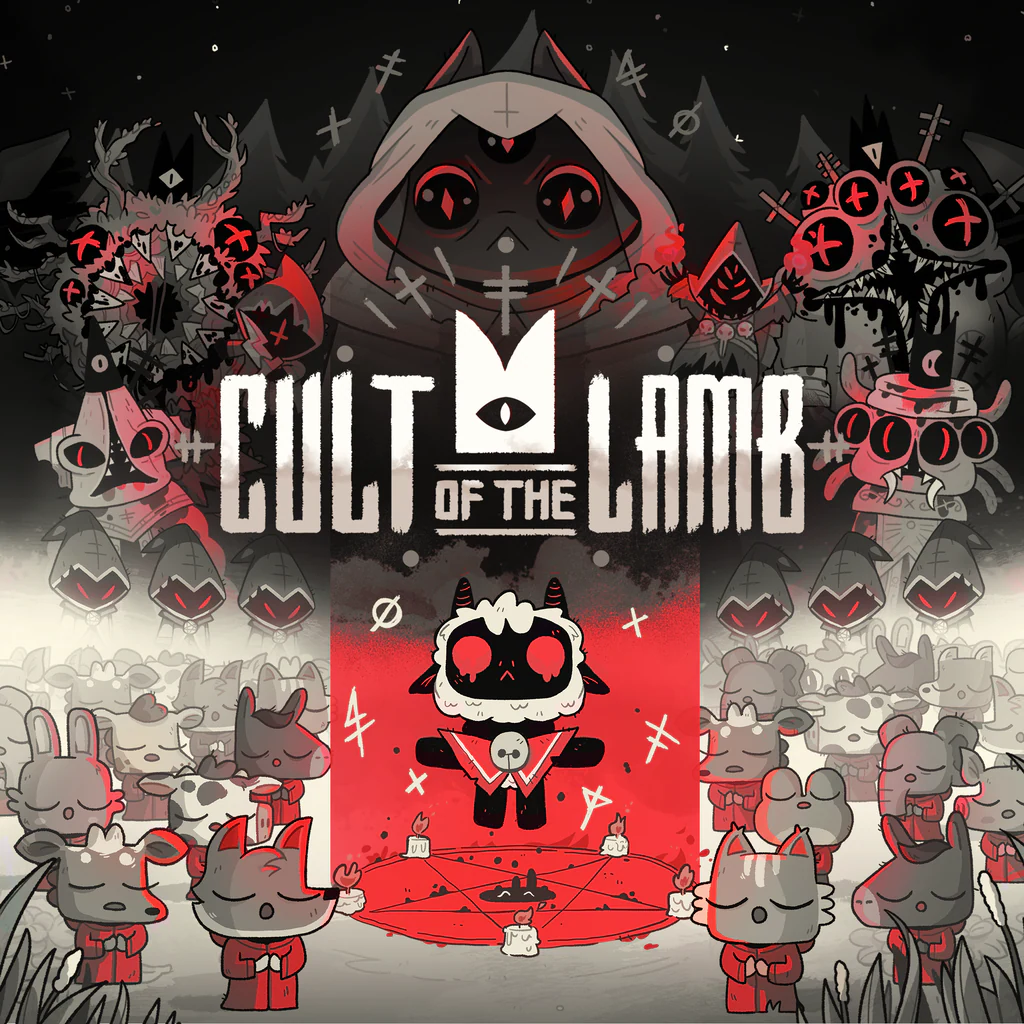 Oh Devolver Digital, you will forever be more interesting than any other publisher to date, continuing to release weird, wacky games that beg the question "How cute can we make human sacrifice?" The answer: adorable. From developers Massive Monster, Cult of The Lamb was a game that I thoroughly enjoyed. Not only is it a competent rogue-like with random elements that feel more than fair, it's also a sim management game reminiscent of early 2000's classics. Cult of The Lamb is an amazingly competent heretical sacrifice of two popular genres into one eldritch masterpiece of a game.
First and foremost, Cult of The Lamb (COTL) is a rogue-like featuring random weapons, powers (dubbed curses), and loot. But, unlike most where the aim of a run is to increase your overall power, COTL is more focused on bringing back seeds, followers, and resources to upgrade your cult. This rinse and repeat strategy is complemented with a wealth of unique enemies, encounters, and truly mystical NPCs. Instead of trying to explore a map for resources, I found myself exploring to simply be amazed at what I might find on my next encounter. The second (and arguably) best part of is the sim management system. After every run you come home to your cult with some portion of resources gathered. These can be used to either provide new buildings, such as beds, for your cultists, new cultists themselves, or even new rules that allow you to extort money from followers. You can even convince them that dying of old age is a sin, and murder is acceptable under the right conditions. I was genuinely flabbergasted the first and fifteenth time that my cute little villagers were sacrificed to an eldritch god, all while the other cultists were cheering and praying in their steed. Cult of The Lamb was one of the most uniquely enjoyable games I have played in a long time. Punching well above its ask for price point, it's a must buy for any fan of the rogue-like or sim management genre.
Cult of the Lamb Official Steam
Written by Steve, Cleaver of Plebian Flesh
Cult of the Lamb
Massive Monster (developer), Devolver Digital (publisher)
4.6 / 5