Tamara (Sexy Dead Witch Bullying Revenge)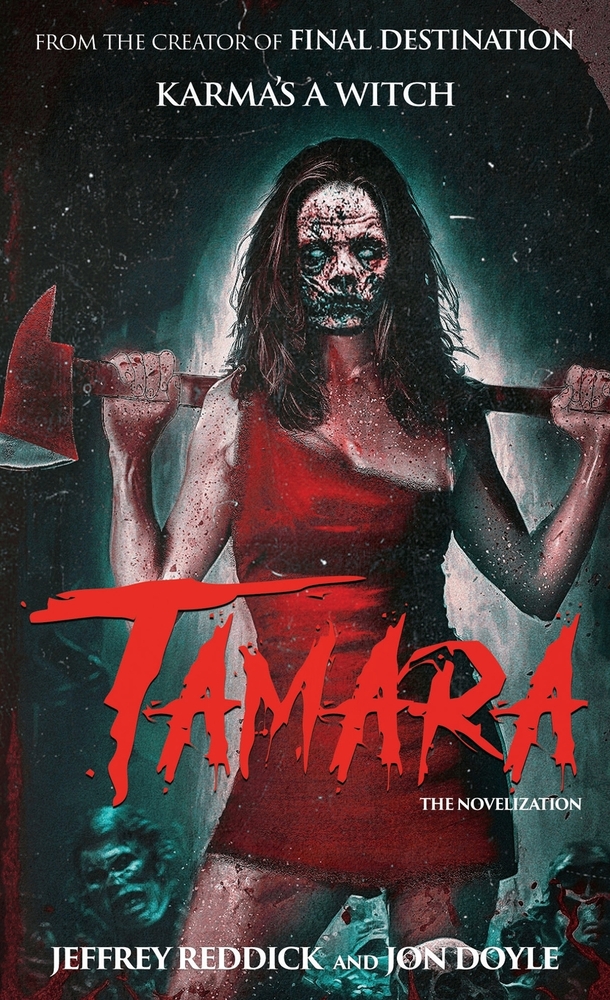 Having never seen the film version of Tamara, I went into this with only the knowledge of the blurb and the hope that the creator of one of the most unhinged franchises, Final Destination, would conjure a book that leaves you wishing for an entire library collection. Tamara really does live up to that for me. At the start,, she's bullied relentlessly, typical American high school style, and whilst she's smart, she's an easy target for the popular kids. Her solace in life is her mother's witchcraft books and grimoire (and secretly her English teacher too). Something terrible really does happen, and the spells in the grimoire come to good use. But is it for the best? I thought so! I loved the addition of the occultism and witchery, it adds an air of mystery and darkness that without it, wouldn't be quite the same. When it's time for Tamara to get her revenge, of course there could've been the classic route of crazy murder, but the magick made it special.
"Chloe watched the TV screen, helpless, as Roger's destroyed body fell to the floor. The blood made Roger look like a pomegranate doll. Jesse couldn't look. In disgust, he pushed the dead frog over the edge of the desk. In History class, Shawn and Patrick held hands. Bro hands. They said nothing. In Civics, Kisha screamed. Then the monitor went black."
I'm going to be honest and say, I was still rooting for the title character until the very end (not so much with the teacher infatuation, though). When those vile teenagers put her through hell, the slow torment she puts them through in return is delicious and comes from all angles. Not only does she become beautiful in the eyes of everyone, she also has a way of controlling anyone she comes into contact with. Reading deeper into the attractiveness aspect highlights how surface beauty is so important to teenagers, how being different, or of average beauty and body size can lead to bullying. Positively, I could feel the film playing out through the pages with its quick pace. The way certain scenes in the book were cut and picked up gives it that tension you get on screen. Whilst there is violence and brutality, some is left to the imagination, which is a change to my usual reading. I think, personally, I'd loved to have been given even more insight into the books of Tamara's mother, setting these inherited gifts into play even more. Perhaps a story for another time (or book) though? A definite recommendation from me, I'm off to watch the film and make comparisons!!
Encyclopocalypse Publications Official Facebook
Written by Arianne, Sovereign Deity of the Damned
Tamara (2023)
John Doyle, Jeffrey Riddick
Encyclopocalypse Publications
Cover Art: Grim Poppy Designs (Christy Aldridge)
4.5 / 5