Amid Evil VR (Dark Fantasy VR Death LARP)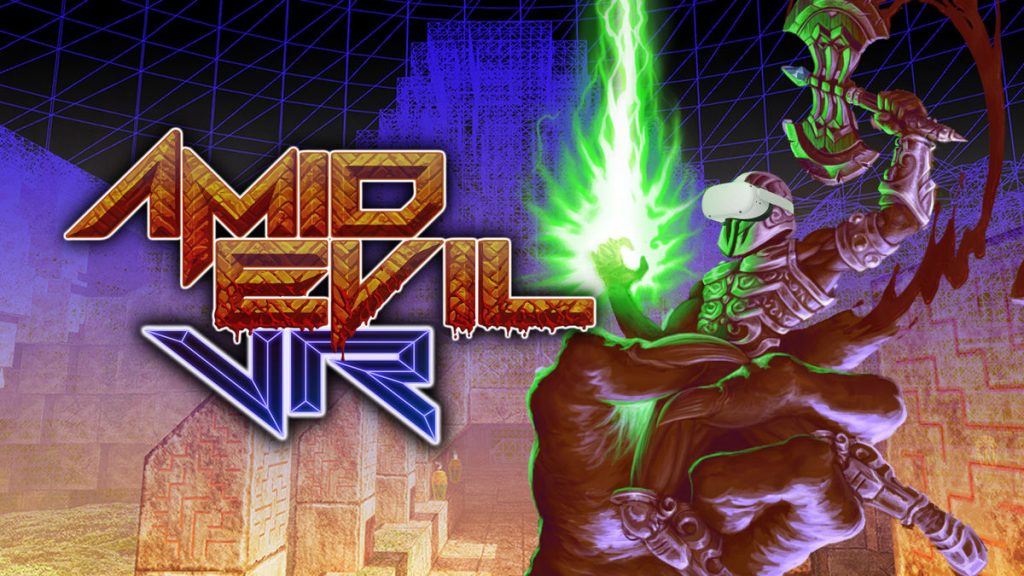 What a treat this one is. New Blood Interactive is already legendary for its retro-inspired FPS titles like Dusk or its legendary, oddball pixel horror title FAItH. A personal favorite of mine, and one I played in-depth, as well as reviewed on this site (look it up yourself lazy), is Amid Evil, an FPS placed in a dark fantasy setting with axes, swords shooting lasers, and other craziness. Playing off the legend Heretic and its sequel, it was a favorite of many true fanatics back in 2019. It's sad I never realized the title is a wordplay on "a medieval," but hey, I got it eventually, right around the time Dave from New Blood sent me a key for the VR version. Nice.
If you're familiar with its console-styled predecessor, Amid Evil VR will be a simple transition. Completely rebuilt for the VR world, it takes essentially the original game and presents it all in VR format with various details altered so it works as effortlessly as possible. Thus, this is not a simple port, but a rebuild to fit a different type of gaming. If you thought wasting screaming heretics in suits of armor was satisfying before, wait till you see it right in front of your fooking face. This, along with the fact that physical elements are possibly more difficult at points, creates a surprisingly different game even if you've played through the other. Its immersiveness is impressive considering its retro style, placing you in the LARP of your dreams but you actually get to smash the hell out of shit instead of bop heads. Instead of feeling old, it feels fresh, a real testament to the programmers talents in converting the original. Hell, even the kid had fun with it and the violence is tame enough that it works even at that level. Plug, tap in, and slice apart legions of bizarre creatures at blistering speeds.
Written by Stanley, Devourer of Souls
Amid Evil VR
Andre Elijah Immersive, Indefatigable (developers), New Blood Interactive (publisher)
4.8 / 5