MØAA – Jaywalker (Gloomy Dream Pop)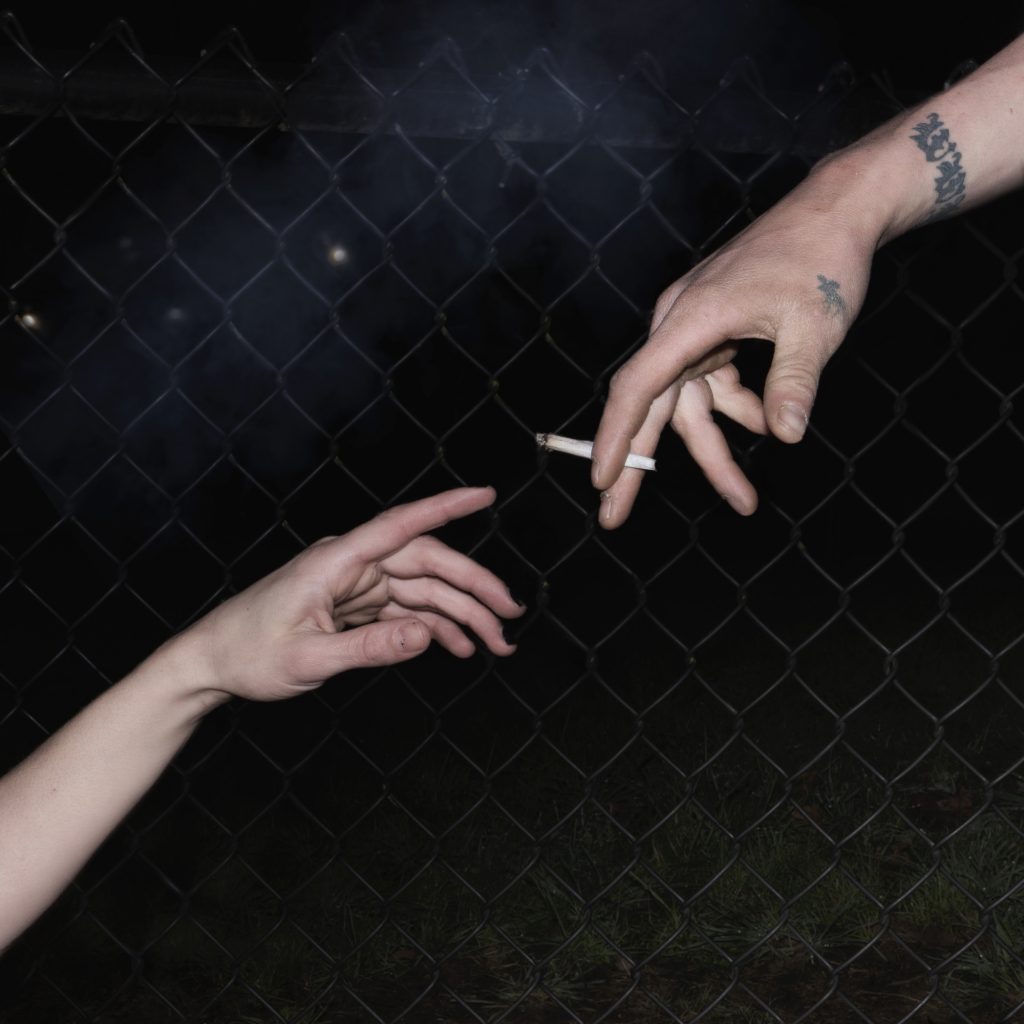 Been awhile since I got a sweet taste of something like this. Occasionally some gloom comes in, but it's trite and ineffective. It doesn't make me languid, it makes me mad, kid. Lol, sad, a pathetic intro… Anyway I don't even remember how I happened upon the latest from MØAA but I did, and after listening through it probably fifty or more times in the past two months I'm still definite Jaywalker is a dreamy gloom pop masterpiece for shoegazers tired of staring at the same floor. Pick your eyes up for once. Huff that cigarette smoke even though no one smokes anymore and get ugly.
I mean first off the cover is genius in so many ways, the most important of which is providing a sense of what MØAA is about; classical traditions laced with nocturnal cigarette insomnia. Utilizing drum beats burrowing out of the grave of the 1980s, Jaywalker is built on ethereal guitar passages and subdued, sensual, and sorrowful vocals. As the sound flows around you can feel the cigarette ashes burning holes into your thrift store sweater, scarring the pale, thin flesh beneath. Earlier work could be considered straight Goth, for the most part, but with this dreamy, gloom pop approach MØAA is proving extremely versatile. It will make you feel younger and aged beyond your years at the same time. So listen to Jaywalker thoroughly and repeatedly to feel like a depressed teenager on the verge of suicide but without the guts to actually do anything. Let that old soul suffer a little while longer.
Written by Stanley, Devourer of Souls
MØAA – Jaywalker
WWNBB Collective
Cover Photography: Band
5 / 5