Shezmu – À Travers Les Lambeaux (Mummified Death Metal)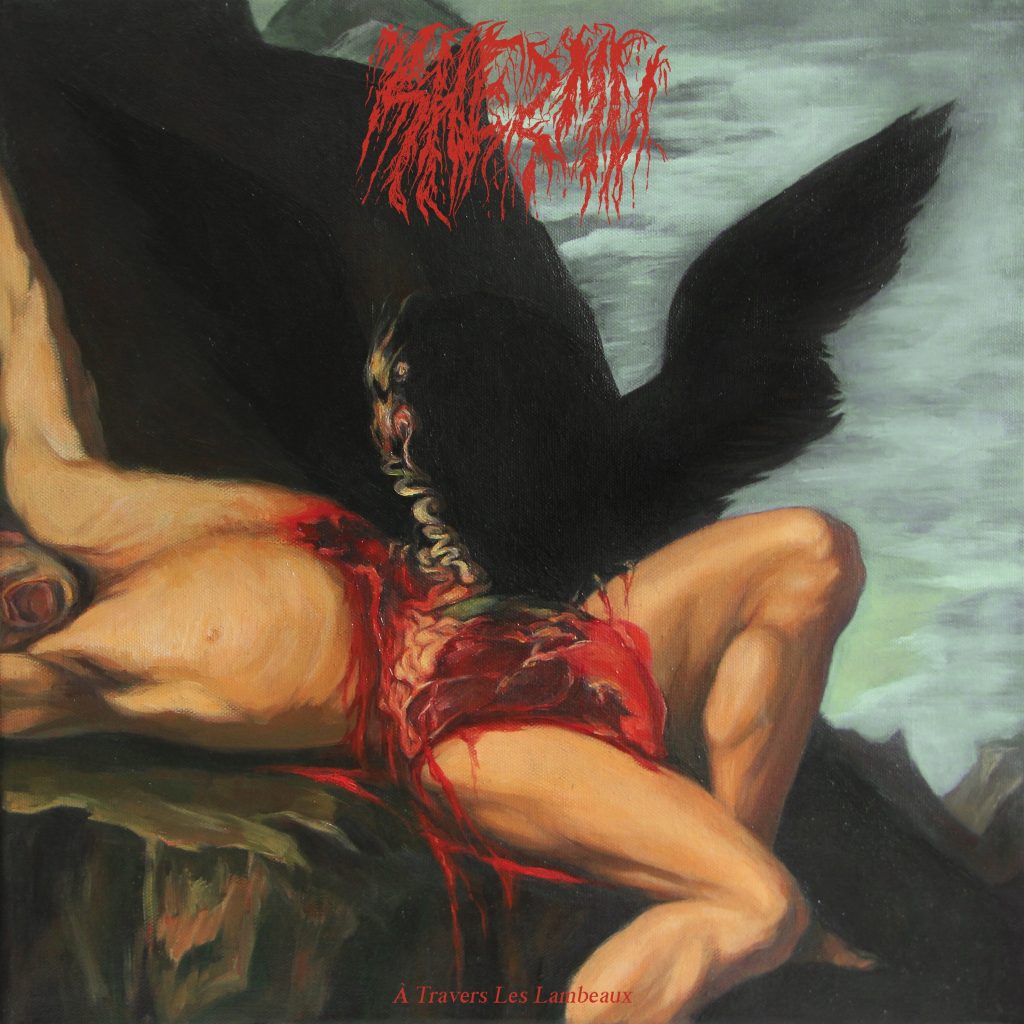 Yeah that's all I got for today, mummies, but it's totally accurate, or rather just watch me make it work. Though Shezmu are heavily laden with Egyptian themes in their earlier work, their latest, À Travers Les Lambeaux is subtle in this regard, so it'll be tough. But let's start by saying if you thought this was going to be some Nile shit, forget it. Shezmu follow the path of similar mummified bands, but the theme is less obvious and their guttural sound eliminates any sense of high-production. What they do they do with a bit more of an artistic bent, wrapped in occult linens petrified with the finest aromatics. Well that didn't work out so well, so let me salvage the best I can.
Shezmu manage their riff arrangements rather well. Their hooks don't just catch, they embed with barbs, each track having one, if not several points where "damn, yeah" will come to your lips. À Travers Les Lambeaux provides a variety of interesting moments such as this, coupled with vocals that play the "creature in a dark cavern" game well, but are also occasionally delivered in bizarre moans and calls that add a special flavor absent from most death metal, though they will sound unusual to some. The only substantial complaint is that simplicity is given too much space to breed by Shezmu at times and the music can shift to a plainer sphere, but they know how to smash, and their sound wraps tightly around death metal's corpse, preserving its integrity. Plus, always got to love when someone goes for classic, forgotten art to adorn the cover, Baroque even, which has nothing to do with mummies. Goddamn it.
Shezmu – À Travers Les Lambeaux
Krucyator Productions
Cover Art: Salvator Rosa
4.2 / 5