Sanity Control – War on Life (Thrash on Stereotype)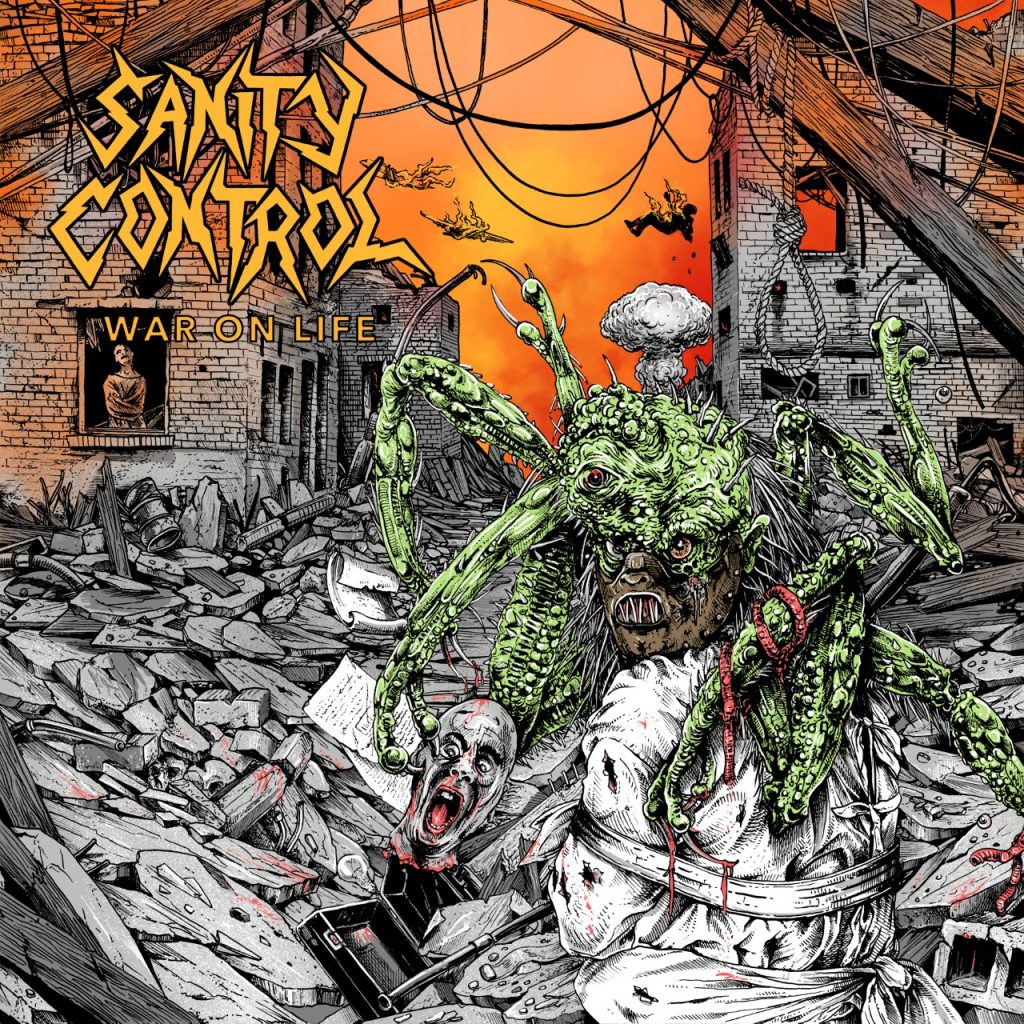 Man this wants to be so crossover even the art is freaking crossing that over. Attempting to combine all the best junk from thrash, punk, hardcore, and whatever else crossover is supposed to be, Sanity Control are the true spirit of this style, but not truly the art. Perhaps too true for their own good, but I can't say I didn't enjoy it a few times, because I listened to it several. Like much of the crossover tradition, however, the real power lies in learning how to manipulate separate parts into something new. Do too much of the old when you combine it all together, and you're left with a rather redundant offering that's pretty much just thrash in the end.
You're going to like War on Life, at first… Sanity Control are yet another Polish band to note for the future, and they come swinging riffs from the opener. The chugs leading to the gathering, the thrash chording, the charging drums, welcome to the destiny you've lived before. And it all wears just as quickly into deja vu. As much as I enjoyed Sanity Control at first, their consistent approach makes it sound shorter than it really is. More properly speaking this is retro thrash and not crossover as some would say, though there are some elements of mixing. The issue is, regardless, it's all done as you expect. Much like the awesome cover, it seems different, yet the pieces out of which it was crafted are blatantly obvious and not yet ready to cross over.
Sanity Control Official Facebook
Sanity Control – War on Life
Seeing Red Records, Selfmadegod Records
Cover Art: Raf Wechterowicz
3.7 / 5