Atramentus – Stygian (Reminder, Funeral Doom is Good)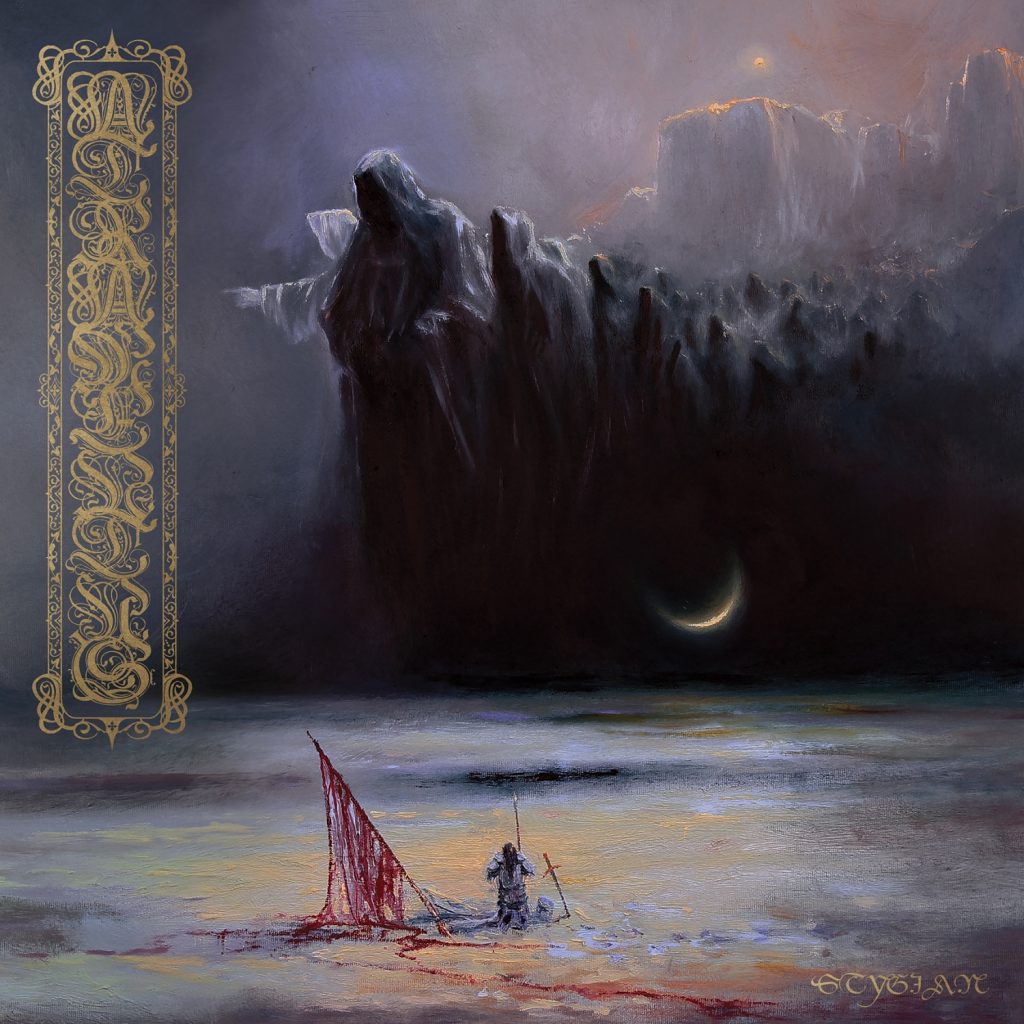 This came at the perfect time because I feel like I needed a reminder that funeral doom can be good. Well, maybe the reminder is more for you actually, cause like I knew that shit already. And this reminder (for you) is being brought to us today by Atramentus, who come from some unspecified frozen north as they say, but I think that's their way of not admitting the origin is actually Canada, which lacks the esoteric past of other lands and somehow seems less cold then. Could be Greenland, maybe Northern Russia, I don't know, but it's cold, sure. Wherever it is, it certainly has done much to etch its mark over the frigid veins of these guys, as Stygian is easily the most varied funeral doom release I've ever covered.
Funeral doom requires two primary components for success: an absolutely abysmal slowness and a colossal, symphonic foreground. Either of these are easily screwed by most bands. Atramentus, however, knew exactly what they needed to do before they even went in and brought the cold with them. Stygian is slow, sure, but here's a prime example of why the symphonic part is so critical to this genre. If you don't know how to use it, it's going to become flaccid. There's no better way to say it than with a sexual analogy. Absolutely rigidity of the soul is necessary. Atramentus comes crushing down in drawn-out, painfully long tracks, the vocals are like bubbling death rasps out of drying mud, the guitars manage to sound, at times, like a clavichord, and the organs rise from the rubble of a collapse cathedral with such presence you'd swear God exists. Stygian may not take the genre down new paths, but it does what it does exceptionally better than most.
Atramentus – Stygian
20 Buck Spin
Cover Art: Mariusz Lewandowski
4.7 / 5