Archaic Thorn – Eradication (Nihilistic Death Metal for Lunch)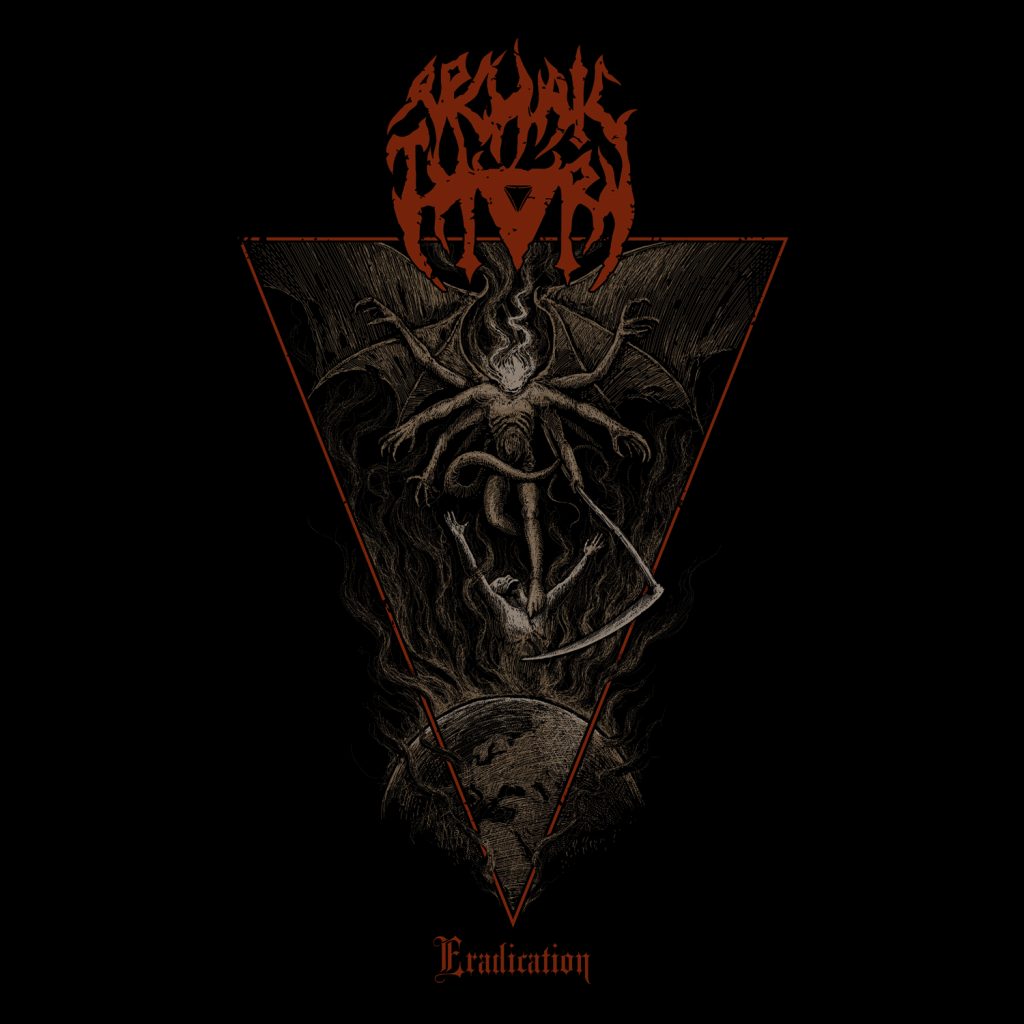 Lunch time freaks. Catching up on some backlog I was first going to pass on this German death metal trio, but those echo vocals had me going too strong to let it pass me by. Archaic Thorn certainly have a more clever take on the anti-Christian stuff by only so slightly referring to it (crown of thorns duh) but they're also certainly more by-the-book with their take on nihilistic death via their latest, Eradication. Darkened beauty, for sure, but what of it?
Archaic Thorn have a knack for blending style without losing the listener. The reason for this is rather easy to explain on three points. First, them vocals. There's nothing more dominating than roars delivered at a constant echo like a tyrant calling to frightened mutes. But, second, the riffs cover a curious evolution that runs the entirety of blackened metal (insert other genre) history in a nonlinear fashion. Thus does the speed come with the thrash to follow the death, for example. But, third, the solos; shrill, technical bursts that dip back as the vocals again take charge. Eradication is a nice mix with no clear position in anything but nihilism (thus without true genre), but lacking clarity is not a weakness at all.
Archaic Thorn Official Website
Archaic Thorn – Eradication
Darkness Shall Rise Productions, Into Endless Chaos Records
Cover Art: Misanthropic Art
4.4 / 5