Siculicidium – Az alámerülés lárvái (Archaic Chant Black Metal)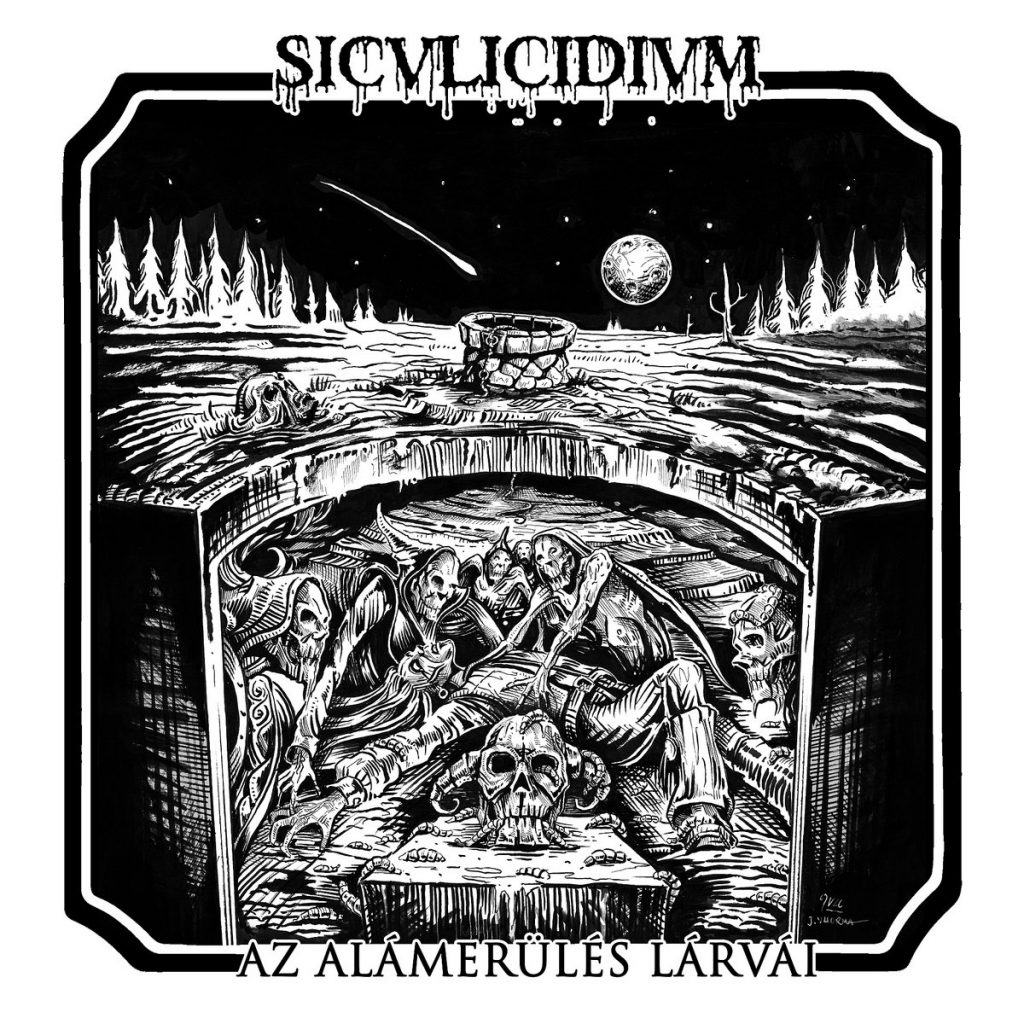 Time to catch up on some backlog fooks. Picking through the remains of these past two months was tough. Some winners, mostly losers, and obviously this one here must be a winner. Good for them because last Romanian band I reviewed was over two years ago. Not a snub to Romania by any means, I just don't think the scene there gives itself enough credit or the competition is too fierce. As I've found many a time, a country shines when it takes an international style and applies it to its native roots, as does Siculicidium to some extent.
Az alámerülés lárvái has an unusual way of going about things. Siculicidium can certainly engage in black metal prostitution, but if we were to judge this one on that alone it wouldn't be worth the disease. But this isn't entirely black metal and that's where it starts to get interesting. Of particular focus are the unusual vocals, delivered consistently deadpan with a raspy tongue. Very little variety, and somehow it works, perhaps due to connections to the language and culture. But it's not a single trick they pull, there are also moments of calm, where the duet proves themselves musicians defined, but to keep away the bargain bin scene kids they frequently lay out the frozen static riff assault that lo-fi black metal fans love. It's unique on some levels, typical on others, but the national quality to it will certainly get your attention.
Siculicidium Official Facebook
Siculicidium – Az alámerülés lárvái
Sun & Moon Records
Cover Art: Juha Vuorma
4.3 / 5