Unreal Life (Unearth Your Dead Memories Point-and-Click Sadness Game)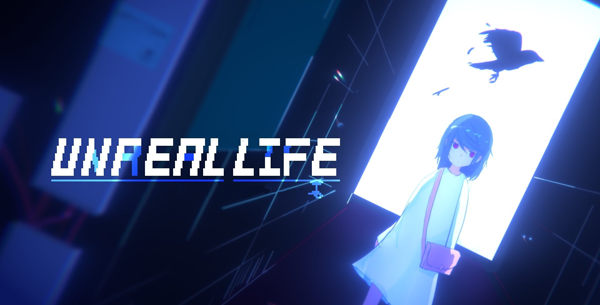 Ah, I just love finding games like this now and then. Such a relief and such a testament to the ingenuity of the indie market, but in particular those one-person insanity factories that just get it. Unreal Life was a random find by myself, ahem, that hopefully gets some more credit after this review, though it depends which two people are reading the site that day, lol. Anyway, lonely, memory-loss girl? Yes, we have that. Bizarre world where you can unlock said memories and maybe discover you're actually dead or something (not a spoiler)? Yes, we also have that. Without giving too much away about this point-and-click dip into sadness, what's it like all about man?
In Unreal Life you awaken with no memories and…your mind gets invaded by the AI of a traffic light, which then gives you the abilities to dig into your mind and, more importantly, touch objects to reveal the past in these cool little graphical glitch twirls. Your only clue is "Miss Sakura," who might be a teacher, maybe not, and you might have killed her, maybe not. As such Unreal Life works like a puzzle novel with point-and-click elements. You slowly unlock memories in a bizarre world featuring a diverse and eccentric cast of characters including talking animals and maître d'hôtel with a computer for a head. A particular element of this one that gets it right is the ambiguity of some of the puzzles, but not to the point of "WTF AM I SUPPOSED TO DO?" It creates in the player a desire to dig and discover, which is what makes any game of this type succeed. Lots of fun and the sound is particularly well-designed. Please buy.
Written by Stanley, Devourer of Souls
Unreal Life
hako life, hako 生活 (developer), room6, yokaze (publisher)
4.6 / 5