Cultic – Of Fire and Sorcery (Dungeon Death Doom)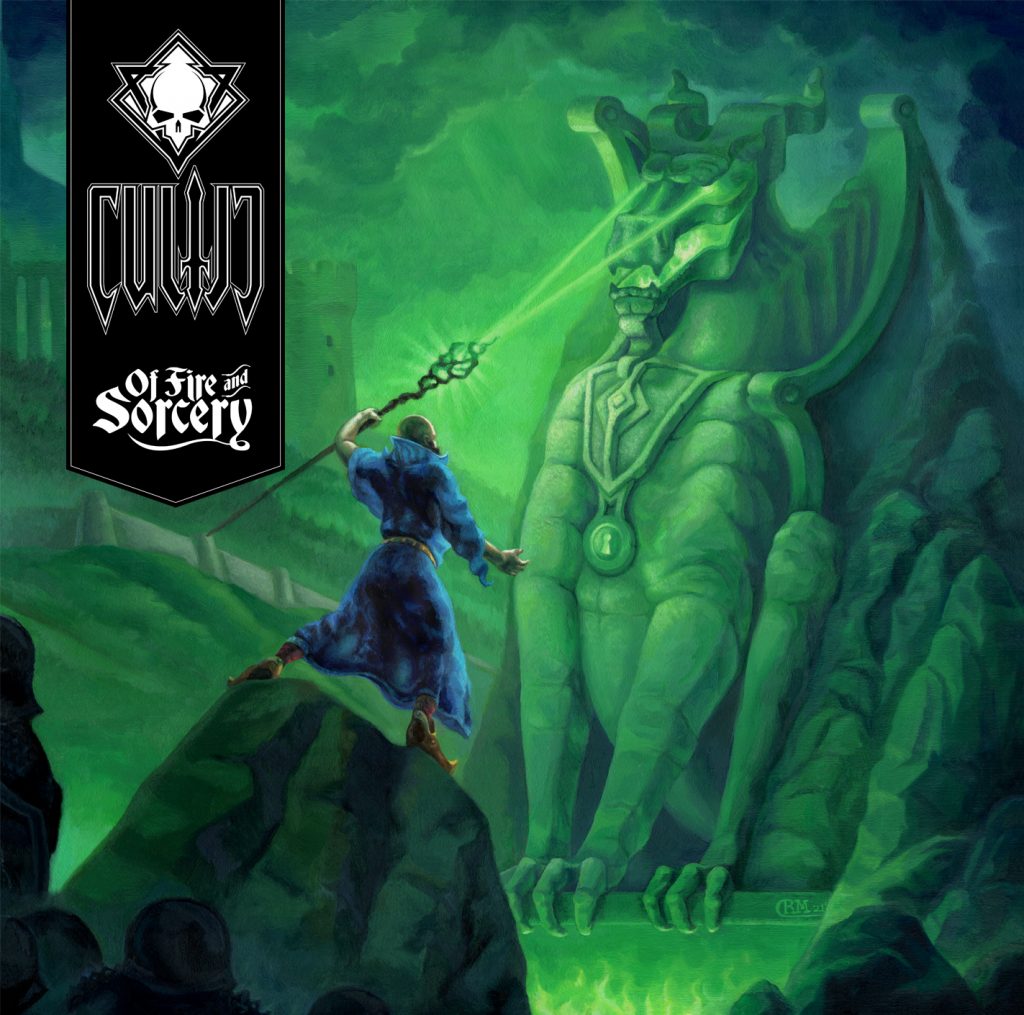 I believe someone already said it in another review, or perhaps more than one individual, but regardless let me reiterate; this is probably going to be one of the top five releases of the year. Actually make that likely top one. Definitely one of the best of the decade. Get it? Cultic has sloughed off of the mildewed basement walls on which they grew as one of the more unique acts in the realm of doom. In a time of much drudgery, this is exactly the type of arcane sound we all needed.
It's rather amazing this somehow went under the greedy radar of greats like Iron Bonehead, but Cultic likes to be DIY so okay fine then. Of Fire and Sorcery at first glance looks to be an example of redundant power metal, but it's rather dungeon death doom. The music moves at a slow and pathetic (in the sense of dreary) pace, not worried about finery. The vocals echo as though melting in acid and the fine touches of keyboards add a basement-Ravenloft-session vibe that's truly amazing, transitioning from spooky interludes to thick, clamorous riffs. One treat is the fact that the electronics never fade fully into the background. They still maintain their energy, melded with the band's mucous-covered progressions. Just totally awesome please buy this.
Written by Stanley, Devourer of Souls
Cultic – Of Fire and Sorcery
Eleventh Key, Sign of Evil
Cover Art: Rebecca Magar
5 / 5