Jade – The Pacification of Death (Good Old Atmospheric Death Metal)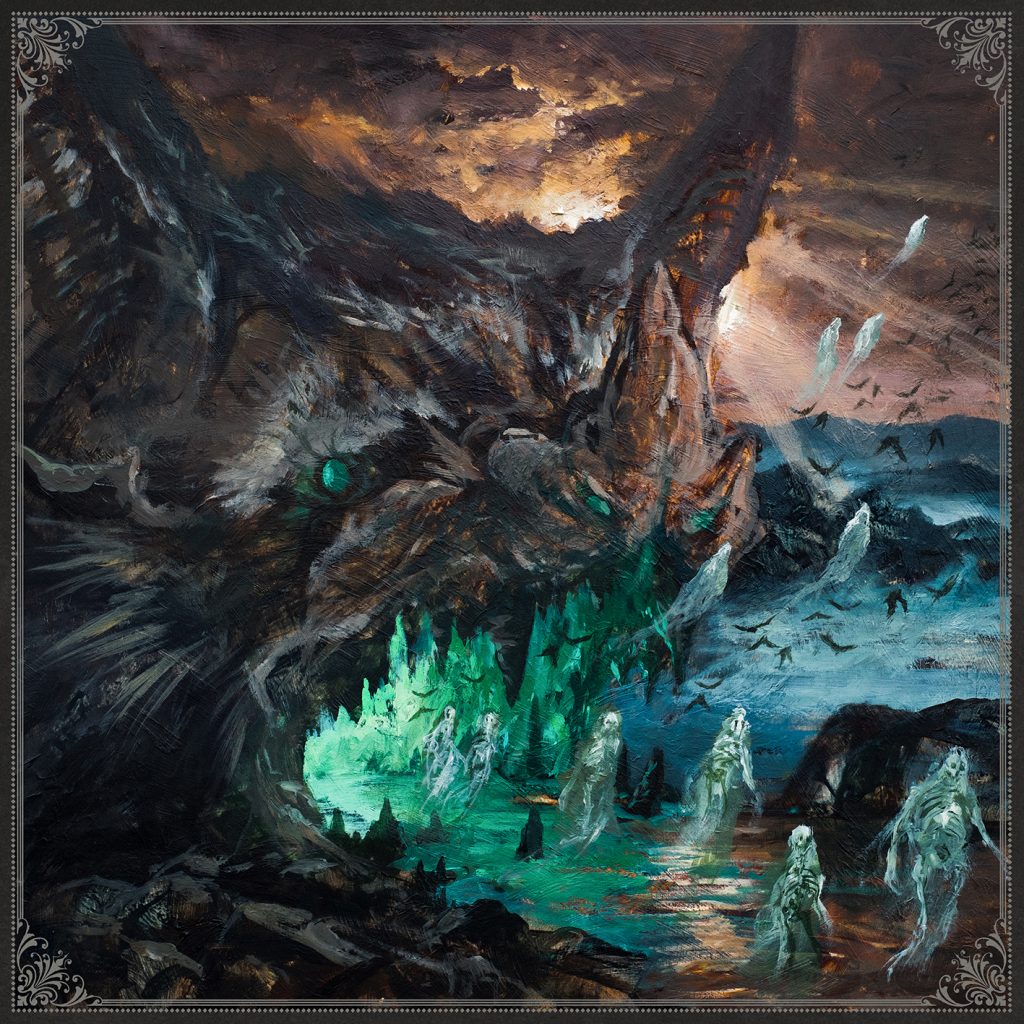 Dang I forgot to review this before I went on a little old trip. Oh well, it still deserves it then or now so I'll ignore my usual rule of rarely review after release date for good old Jade. What a bunch of good old guys, playing that atmospheric death metal that makes me feel good old. Pacification of Death is much like the cover, except the bat spewing skeletal ghosts is your heart and the ghosts your worldly concerns. Ah, some good old atmospheric death metal!
This is one of those albums you know is a solid good old hit in practically the first minute or two. The dismal atmosphere Jade crafts, with funereal riff action and moaning vocals just hits you right in the damn soul. Did you know it can bleed? But, much to my surprise, they never keep it entirely afflictive. There are moments of soft speed, grandiose chording like a dying sun, I mean deep shit here. It's like I said, this is good old atmospheric death metal. Some of the best I've heard, actually, so dip down, depress yourself, and feel the power.
Written by Stanley, Devourer of Souls
Jade – The Pacification of Death
Pulverised Records
Cover Art: Adam Burke (Nightjar Illustration)
4.6 / 5